Federal Reserve and Low Inflation: What's the Read?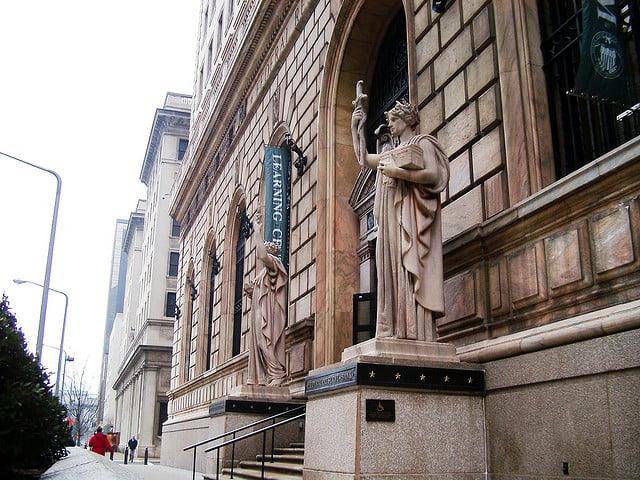 If the Federal Reserves were a cheerful pod of dolphins, the continually low inflation rate would be something akin to a net made of fish. It's hard to tell whether or not it bodes ill for the economy quite yet, or could turn into something unexpected. Inflation is being called the Federal Reserve's "wildcard" by one top official within the Fed — as reported by Reuters. By the end of 2014, inflation may not be looking quite so blue, according to Fed President, James Bullard of St. Louis.
"Because inflation surprised to the downside in 2013, it remains a wildcard for the Committee in 2014," said Bullard, referring to the Federal Open Market Committee's future policy choices. Bullard's prediction for the coming years puts inflation rising to 1.6 percent for both core and headline inflation, according Reuters. The most recent annual inflation rate was at 1.2 percent for 2013, according to U.S. Inflation Calculator, a reporter of inflation related news.
The Fed began scaling back on its quantitative easing stimulus program in January, motivated by positive economic signs from the U.S. labor market. Now, however, with the unusually low inflation, the Fed may be looking wearily at that net of fish, wondering if it can be transformed into dinner or if it will remain a trap.
Bullard also said, according to Reuters, that the unemployment rate is expected to drop to 6.2 percent by the end of 2014 from its present rate of 6.7 percent, which was a decrease seen in December from the previous 7 percent. Still, the .3 percent drop wasn't as large a decrease as the Fed had been expecting, adding another uncertainty into the equation.
The United States is hardly the only nation with concerns surrounding low inflation; the eurozone and parts of Asia — including China — are also keeping a close eye on inflation rates that have been concernedly under goal for a while.
More From Wall St. Cheat Sheet: