Federal Reserve Balance Sheet Refreshes Record Size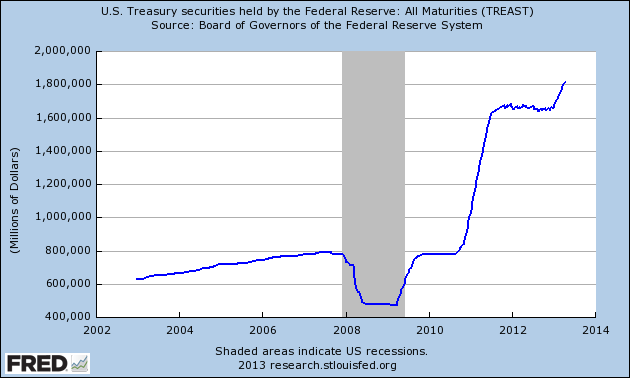 The size of the Federal Reserve's balance sheet has remained over $3 trillion for 12 consecutive weeks, according to the weekly H.4.1 report released on Thursday. The Fed's asset holdings increased by about 0.37 percent for the week, from $3.217 trillion to $3.229 trillion, once again refreshing the record size.
The Fed's holdings of U.S. Treasury securities increased by $12 billion in the past week to $1.814 trillion. Its holdings of mortgage-backed securities increased by $93 million to $1.071 trillion. The Fed's holding of debt issued by Fannie Mae, Freddie Mac, and the Federal Home Loan Bank system fell slightly from $72.42 billion to $72.05 billion.
The average volume of overnight direct loans to banks through the discount window was $10 million per day, up from $8 million per day last week.
Don't Miss: How Healthy Is The U.S. Labor Market?