FedEx Is Looking Out For Your Privacy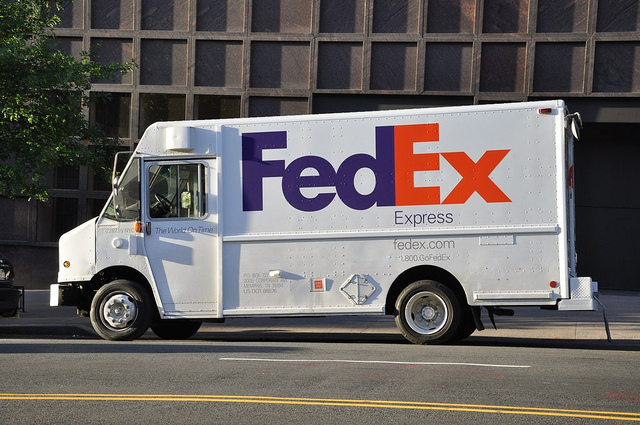 FedEx Corp. (NYSE:FDX) is resisting a government probe into its shipping business, vowing that customer privacy is its number one priority.
The stance is refreshing in the face of recent probes by the National Security Agency into millions of Americans' phone calls and internet activity that have come to light recently, raising huge public outcry about the state of our privacy. The NSA claims that the probes are necessary to protect national security. The director of the NSA, General Keith Alexander, has said that NSA probes have helped foil dozens of terrorist attacks. "I think what we're doing to protect American citizens here is the right thing," Alexander told members of the Senate Appropriations Committee.
The NSA story first began unraveling when it was reported that Verizon Wireless (NYSE:VZ) was providing the government organization with information on calls made on the network in the U.S. It soon followed that AT&T (NYSE:T) and Sprint (NYSE:S) were being required to provide the NSA with data as well. Next came the confirmation that credit card companies were being expected to give the NSA information about their customers' purchases. The floodgates opened completely when the Washington Post dropped the bombshell that the NSA was working with the Federal Bureau of Investigation on a top secret program called PRISM used to collect data from Facebook (NASDAQ:FB), Microsoft (NASDAQ:MSFT), and Google (NASDAQ:GOOG). More disturbing was the revelation that the surveillance program was a completely standard and routine practice used by the NSA.
Which is what makes FedEx's decision to protect its customers' privacy such a big deal. FedEx has been working with law enforcement for years to prevent its shipping network from being used illegally, but isn't willing to go as far as opening customers' packages. FedEx is currently undergoing a federal investigation into drug shipments from illegal online pharmacies. An indictment or persecution could potentially force FedEx to open the packages it ships.
Illegal online pharmacies in which people can have drugs shipped to their homes without a valid prescription have been an ongoing problem in the shipping industry. UPS (NYSE:UPS) underwent a similar investigation, but agreed to cooperate with the Justice Department, forfeiting $40 million in payments the company had received from the illegal pharmacies and instituting measures to prevent their services from being used to ship drugs.
For now, FedEx is refusing to back down on the issue. "Settlement is not an option because we haven't done anything wrong," said Patrick Fitzgerald, senior vice president of integrated marketing and communications. "The privacy of our customers is core to our business. To somehow suggest we have potential criminal responsibility for the contents of the packages we pick up and deliver every day would fundamentally change our business."
We'll see if FedEx can manage to hold its ground in a landscape where companies seem to be increasingly willing to forfeit consumer privacy.
Don't Miss: Is Business Optimism Flagging Thanks to Weaker Sales?