FedEx to Buy Boeing Planes and 3 Dow Movers To Follow
The Boeing Company (NYSE:BA): Current price $84.77
Comments taken from a 10-Q filing have it that on March 8, FedEx Express (NYSE:FDX) formed an agreement with United Airlines (NYSE:UAL) to order 14 B757 aircraft, to be delivered in 2013 through 2015, upon which these passenger aircraft will be altered for cargo transport. The acord also provides for FedEx Express to purchase as many as 16 additional B757 aircrafts, given the satisfaction of certain conditions.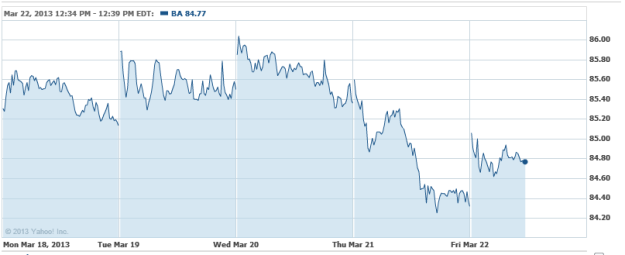 The Walt Disney Company (NYSE:DIS): Current price $56.71
A number of the top pay-TV providers have publicly protested programming costs that are increasing faster than they are able raise their own prices. However, to the extent that their content is thought to be essential, distributors have few options but to pay what networks demand, according to THe Wall Street Journal's Heard on the Street.

General Electric Company (NYSE:GE): Current price $23.40
Following the Unites States Congress's renewal of a tax credit for wind energy production in January, the wind industry is taking off, with a  number of large projects being initiated, and a minimum of 9 utilities exploring new ventures, says The New York Times.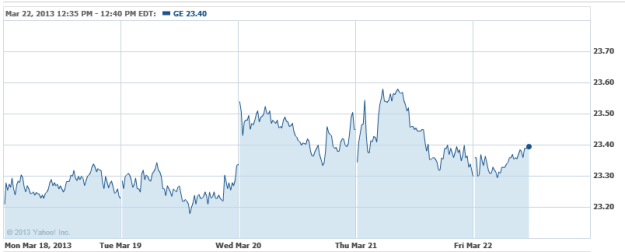 The Home Depot (NYSE:HD): Current price $69.31
Domestic home building and repair companies such as Home Depot Growing are being affected by soaring demand and tight supplies driving up plywood prices by 45 percent in the past year, and are rushing to replenish after having slashed output during the housing bust, according to The Wall Street Journal.

Don't Miss: How Much Does the Federal Reserve Juice Stock Prices?