Fed's QE Set At 'Torrid Pace'; Precious Metals Hold Steady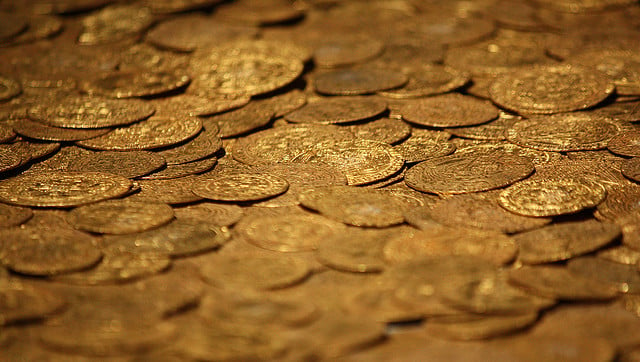 On Monday, gold (NYSEARCA:GLD) futures for December — the most active contract — increased $1.50 to close at $1,314.70 per ounce, while silver (NYSEARCA:SLV) futures edged 14 cents lower to finish at $21.70. Major exchange-traded funds, like the SPDR Gold Trust and iShares Silver Trust, closed in negative territory.
Gold and silver were relatively stable as St. Louis Federal Reserve Bank President James Bullard talked taper on CNBC's "Squawk Box" on Monday. When asked point-blank about when the central bank was going to begin tapering by easing its foot off the bond-buying gas pedal, Bullard replied that tapering "is a data-dependent program." This means that the Fed must constantly review the data at hand and evaluate the state of the economy.
Bullard sees no need for speed in reducing the $85 billion per month bond-purchasing program. He acknowledged that it is set at a "torrid pace" but added he wants to see goals met, too. Overall, the policy and program are "a very reasonable thing to do," Bullard said to CNBC. He cited job growth and a declining unemployment rate as positive markers. But before tapering begins, he wants to see inflation closer to 2 percent.
In the meantime, Americans are still trying to recover from economic woes. Gallup's data showed that by the end of October, its U.S. Standard of Living Index sunk to a 10-month low, dropping 8 points that month and providing strong evidence that the American consumer was rattled by the political crisis in Washington. Similarly, the Economic Confidence Index remained deeply negative by the end of October despite posting improvements in the weeks after the partial government shutdown ended.
By the end of the trading day, shares of the SPDR Gold Trust (NYSEARCA:GLD) declined 0.1 percent, while the iShares Silver Trust (NYSEARCA:SLV) fell 1.1 percent. Gold miners (NYSEARCA:GDX) Newmont Mining (NYSE:NEM) and Yamana Gold (NYSE:AUY) both managed to climb 5 percent higher. Shares of Endeavour Silver (NYSE:EXK) gained 1.3 percent.
Don't Miss: Gold Miners Not Making It Easy on Investors
Follow Eric on Twitter @Mr_Eric_WSCS
If you would like to receive professional analysis on miners and other precious metal investments, we invite you to try our premium service free for 14 days.
Disclosure: Long EXK, AG, HL, PHYS