Feeling McBurned by McDonald's? Turn to Hardee's
If you're still reeling from the McDonald's (NYSE:MCD) decision to rid the Angus burger from its menu, there's no need to fear, Hardee's is here. CKO Restaurants (NASDAQ:APO), the owner of Carl's Jr. and Hardee's, is now offering diners a friendly, albeit direct, reminder that while McDonald's may have dropped the Angus burger, it's still cooking at two other fast-food havens.
Bloomberg helped illuminate CKO's assertions, quoting its press release on Monday where the company contended that it was "offering understanding as well as continued, premium-quality Black Angus beef burgers to fast food fans feeling 'mcburned' by McDonald's' recent discontinuation of their Angus Third Pounder burger line."
So there you have it: basically Hardee's is serving up Angus burgers with a side of understanding.
CKO Restaurants is not only reminding carnivores of its burgers via word of mouth, it also has a Youtube video committed solely to the Angus burger cause.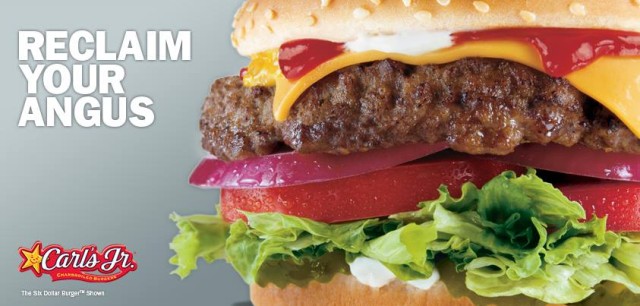 "To burger fans who care about quality — I hear you," says Andy Puzder, the chief executive officer of CKO Restaurants. "Our competitor has made a choice to drop its Angus burgers, but for customers focused on premium quality and taste, and not on less for less, Carl's Jr. and Hardee's welcome your grieving stomachs. We were the first to offer Black Angus in our Six Dollar Burger and Thickburger lines. Following McDonald's' decision, our bigger, better Black Angus burgers are not only the only Angus burgers available in fast food, but I can assure you that they are here to stay."
The burger is also featured in ads in USA Today and is even the subject of coupons at ReclaimYourAngus.com.
Are you an Angus-burger lover who did not know that Hardee's and Carl's Jr. also offered your beloved beef? Well, you're probably not alone. Carl's Jr.'s Angus burger is dubbed the Six Dollar burger on its menu. And no, the burger isn't sold for $6. It's priced at $4.99. Hardee's, on the other hand, advertises its Angus burger as Thickburgers.
Puzder said that each restaurant sells an average of 100 Angus burgers daily. Get 'em while they're hot.
Investing Insights: Can Yum! Brands Break Out?