Feeling Sick? These Companies Are Paying Attention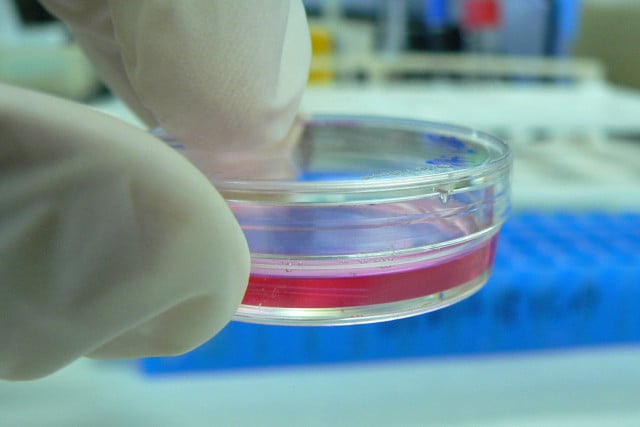 Manufacturers of pharmaceuticals and those accessories necessary for when colds hit hard — facial tissues, disinfecting wipes, and throat lozenges — do not want people to get sick, but when the sneezes come and noses run they want to be prepared. That is why those companies like Clorox (NYSE:CLX), Procter & Gamble (NYSE:PG), and Kimberly Clark Corp. (NYSE:KMB) will be researching where the flu season, which runs between mid-October and April, has had the most ravaging effects. After all, as Ted Karkus, chief executive of ProPhase Labs (NASDAQ:PRPH), a company that manufactures and sells over-the-counter cold remedies, told the Wall Street Journal, companies "want to market more when people are getting sick, and not when people are well." When companies find evidence that the incidence of flu-like symptoms are increasing in a particular area, they can run more television advertisements and increase marketing accordingly.
Of course, in order to maximize profits, companies must have vast researching infrastructure in place in order to know where flu-like symptoms are increasing. To accomplish that goal, these consumer-product companies monitor reports from the Centers for Disease Control and Prevention, purchase data from firms that collect information from clinics, pharmacies, and other medical facility, and, increasingly, they are attempting to harness the might of social media. Plugging data from social networks — like a status complaining of illness — into complicated algorithms, give manufacturers of cold remedies and accessories real-time information about flu outbreaks in specific ZIP codes, as so many users include their cities of residence on their profiles. That is not the only tool. Companies also search trends on Google (NASDAQ:GOOG) in order to find out in which regions and cities people are looking up information on "flu contagious" and "walmart flu shot," both of which were popular search terms in the past few weeks.
Each season, the flu generates strong profits for the companies that make facial tissues, disinfecting wipes, and throat lozenges. By researching, mining conversations on Twitter (NYSE:TWTR), and checking search trends on Google, these companies can find new ways to monitor flu outbreaks, better target advertising and, as a result, make more from their advertising dollars.
Clorox — a manufacturer of bleach and germ-killing wipes — is a prime example. As the Journal reported, the company circulated an internal memorandum in late October that detailed flu related Internet searches, noting that in Pittsburgh those searches had doubled since last year. Plus, data for the week ended December 15, showed higher search activity in cities like Dallas, Tampa, and Chicago. In addition to that research, the company's marketers are also monitoring Twitter for mentions of flu illnesses. Last year, that method enabled Clorox to identify hundreds of ZIP Codes with a high number of mentions of flu-related symptoms on Twitter, and then contact retailers to ensure they were well-stocked with its products and target online ads to Internet users who discussed the flu, according to the publication. For example, during the last flu season, Clorox sent 30,000 additional case of wipes to six states that were most impacted.
"We believe some stores would have been out of stock if we didn't intervene," said David Kellis, who oversees the company's social-media communications, told the Journal. The company reported double-digit sales gains in the three months to March 2013 from disinfecting products, which saw record shipments. "We're not out there rooting for more people to get the flu. But when it happens, we want to be there to help prevent the spread of it," Kellis added.
More From Wall St. Cheat Sheet:
Follow Meghan on Twitter @MFoley_WSCS