Finally! The FCC Is Stepping Into the Time Warner-CBS Battle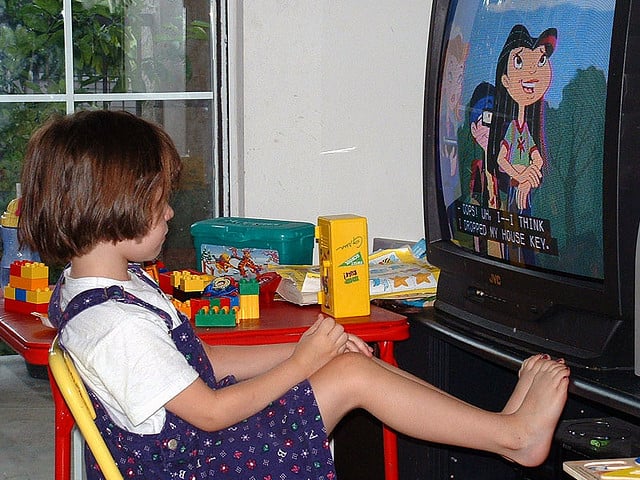 The Federal Communications Commission has finally stepped in to mediate the dispute between Time Warner Cable (NYSE:TWC) and CBS Corp. (NYSE:CBS) that has left 3 million Time Warner customers without access to CBS programming since August 2.
In an emailed statement seen by Bloomberg, an FCC spokesman said: "The commission is engaged at the highest levels with the respective parties and working to bring the impasse to an end. We urge all parties to resolve this matter as quickly as possible so consumers can access the programming they rely on and are paying for."
FCC head Mignon Clyburn previously said the organization doesn't have the power to intervene in the talks, though at a news conference on August 9 she said she was "really distressed" at how the negotiations had deteriorated and was "ready to consider appropriate action."
The FCC has been reluctant to step into the increasingly hostile negotiations between the two companies — television networks and broadcasters are both powerful forces around election time, leaving lawmakers hesitant to anger either company. Frustrated Time Warner customers have been asking the FCC to step in since the blackouts started at the the beginning of the month, but the government organization is only now relenting to that pressure.
CBS is notorious for using its status as the No. 1 network in the U.S. to negotiate much higher retransmission fees from broadcasters than other networks can leverage; Time Warner is notorious for refusing to pay fees it believes are too high. Negotiations between the companies have gotten downright underhanded at times, with CBS taking out ads telling Time Warner customers to switch cable providers if they still want CBS programming and Time Warner handing out free antennas to its customers so they can watch CBS the old-fashioned way.
CBS Chief Executive Officer Leslie Moonves pointed out that an agreement "almost exactly the same" as the one offered to Time Warner was reached with Verizon Communications (NYSE:VZ) for Verizon to carry CBS on its FiOS cable service. "In many aspects of the deal, Time Warner Cable is demanding different terms than any other company in the business," Mooves said in a company statement.
According to the Bloomberg report, Time Warner has been updating the FCC on the state of the negotiations. The blackout is bad for both companies, as CBS can suffer a drop in ratings and Time Warner could start to see customers leaving for rival services that do carry CBS. The first NFL games, the most popular sporting events on U.S. television, will begin airing on CBS on September 8, and both companies will suffer even more if an agreement can't be reached by that time.
Follow Jacqueline on Twitter @Jacqui_WSCS
Don't Miss: Why Is This Nonprofit Trying to Put Sirius XM in the Penalty Box?