Find Out Why This 1 Popular Grocery Store Chain Just Got a Failing Grade
A recent study found that around 40% of the food produced in the U.S. is wasted each year and costs Americans nearly $218 billion annually. Not only is the food itself wasted, but the resources that go into producing the food — water, carbon, and farmland — are wasted as well.
Some of your favorite grocery stores have a huge influence on what happens to unsold food as well as what the American consumer buys — and most of them are doing a terrible job. These are the 10 largest U.S. grocers that received less-than-stellar grades for eliminating food waste, plus the one that completely failed (page 10).
10. Walmart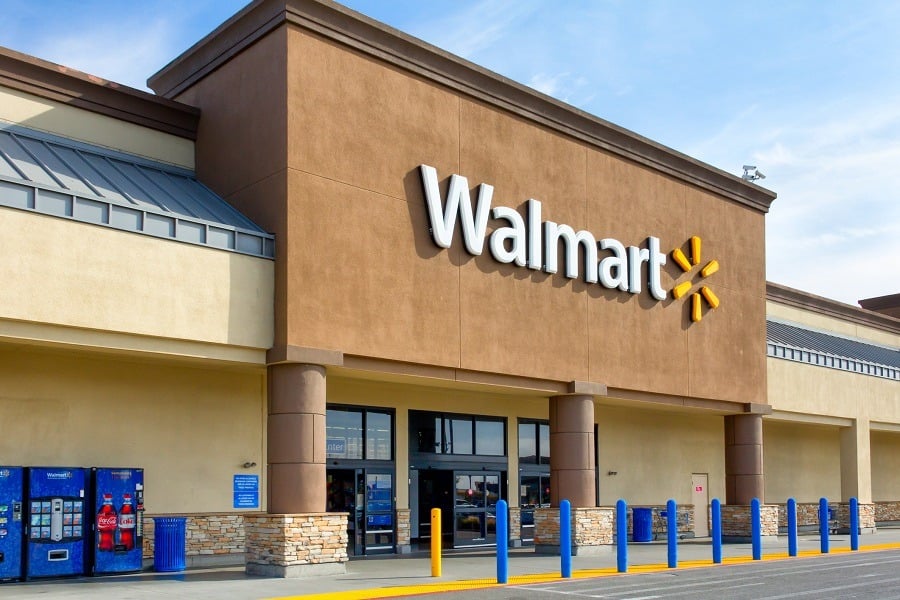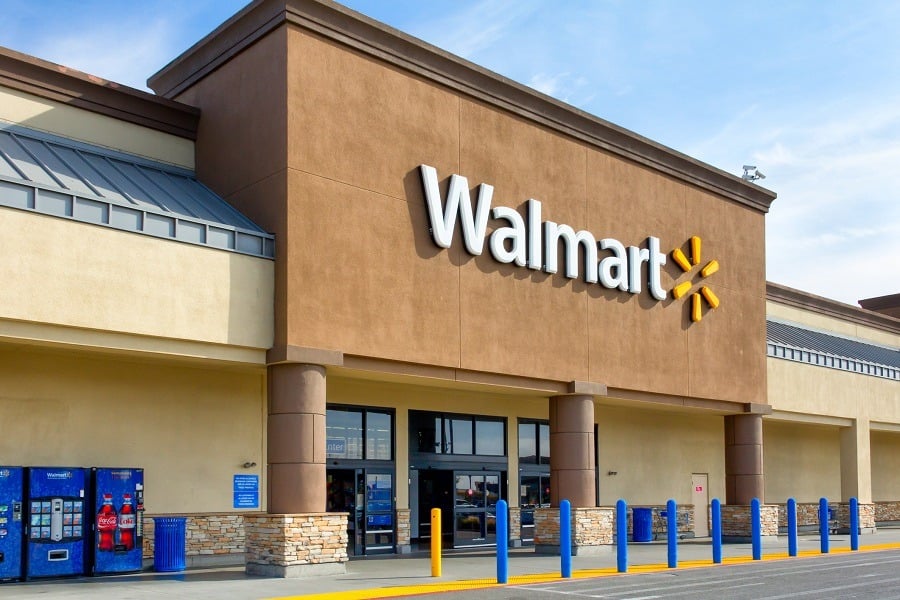 The superstore received the best grade for donating, composting discarded food, and its efforts to standardize expiration labels into two categories. These categories help people better buy and use food in a timely manner.
Walmart wastes less in its stores in general, too. Rather than throwing out an entire carton because of one cracked egg, it finds a way to replace and sell most of the pack. According to Jordan Figueiredo, one of the report's leaders, this reduced millions of eggs from being wasted each year.
Next: They ranked the highest … out of the average stores.
9. Ahold Delhaize U.S.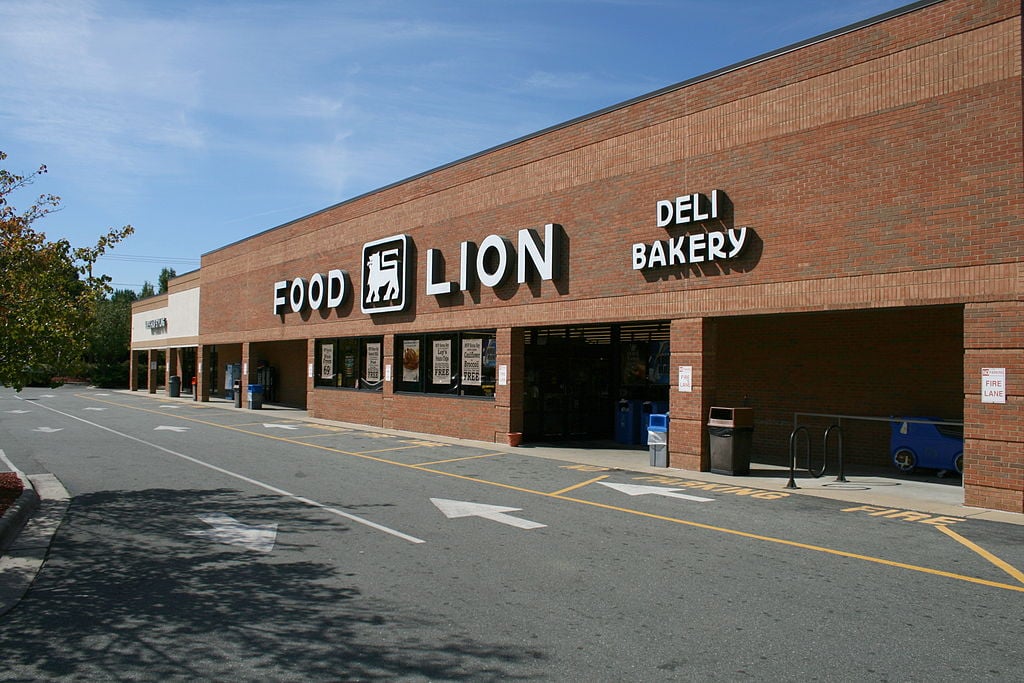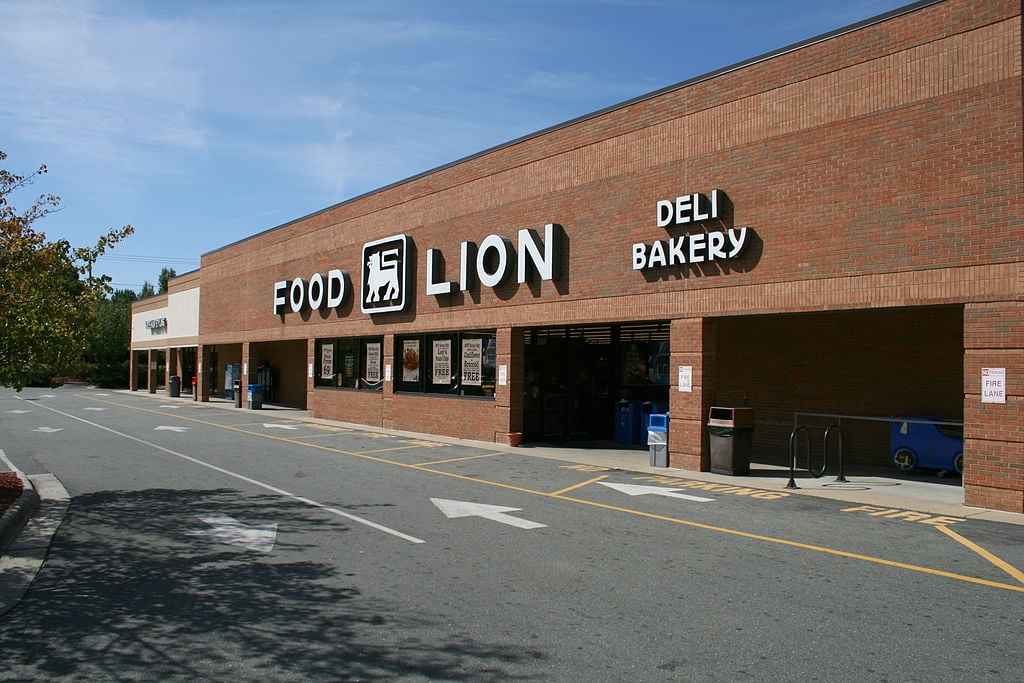 Figueiredo noted that some of the chains may have received failing grades because they failed to report their food waste, not because they don't try and reduce it. For example, Ahold Delhaize (the company that owns Food Lion and Stop & Shops) was the only one to publicly report their "total food-waste volume" out of the 10 grocery companies listed.
Ahold Delhaize discarded 5.32 tons of food per $1.2 million in sales in 2017. Other stores reported what they donated but didn't clarify if that food would have gone to waste or was just canned and selected for donation.
Next: One of your favorite grocers is making promises we hope they'll keep.
8. Kroger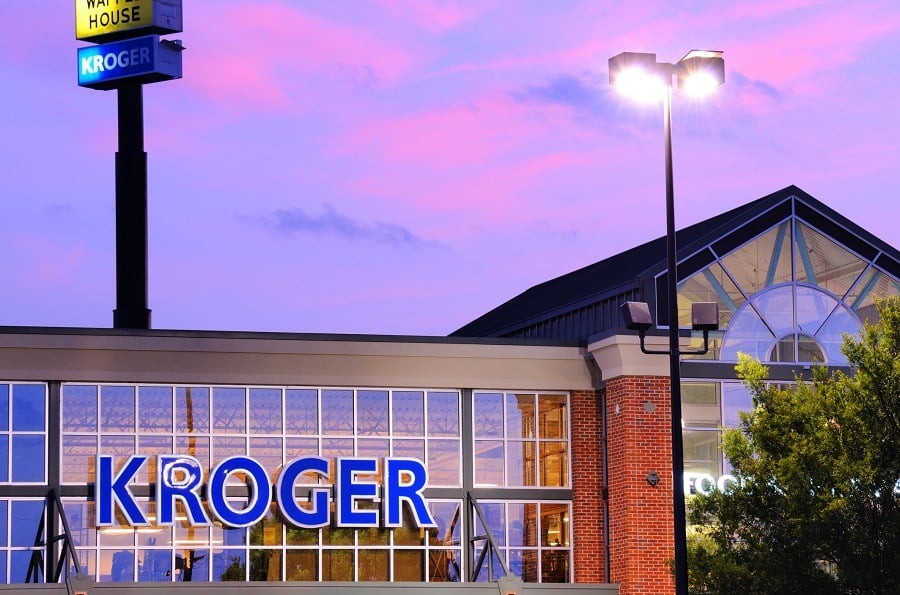 Kroger and the rest of the 'C' companies (and higher-graded ones) were the only grocers that listed specific food-waste reduction commitments. Kroger is the only one of the 'C' stores that committed to having zero food waste by 2025.
The company's website boasts 1,445 stores nationwide that recycle organics and joined the EPA's WasteWise program. They claim they're "increasing recycling rates and finding cost-effective and responsible alternatives" for the waste no matter the form it takes.
Next: They made a new pledge on Earth Day and consumers are holding them to it
7. Albertsons Companies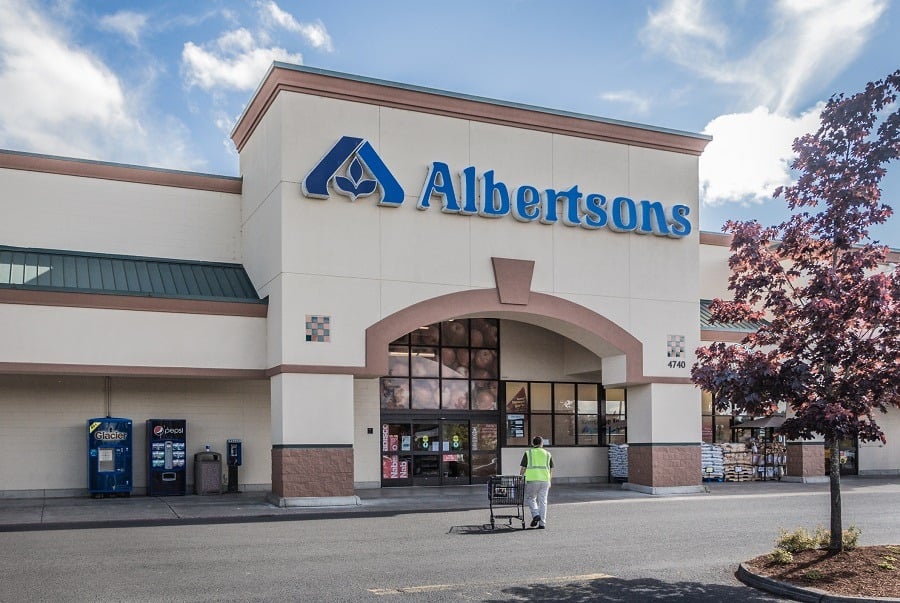 Albertsons Companies, which owns well-known stores like Albertsons, Acme, and Carrs, received mediocre scores for its accountability, prevention, and recovery and recycling. The company repledged itself to eliminating waste on Earth Day in April 2018.
They claimed their family of stores recycled around 24 million pounds of plastic film in 2017. Albertsons also highlighted their stores' reusable shopping bags made of post-consumer resin. The company said they are "working towards zero waste across all manufacturing operations" and have committed to zero waste by 2022.
Next: The second-largest discount retailer scored scarily low for sustainabile operations
6. Target Stores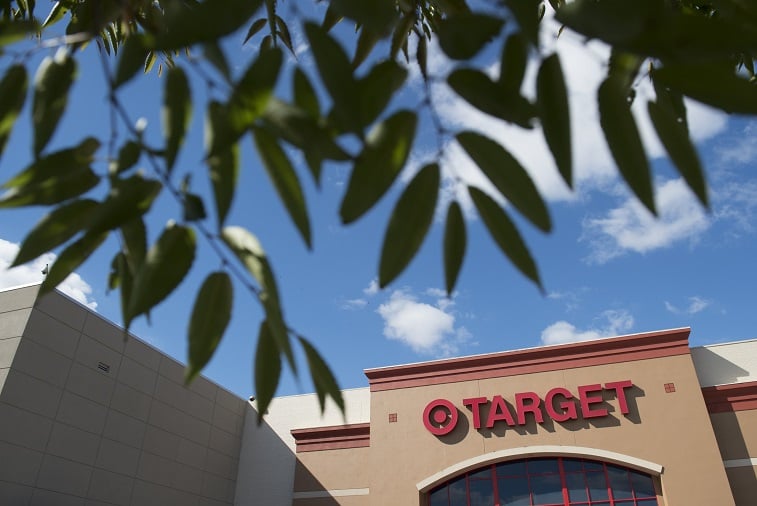 It may be the second-largest discount store retailer in the United States (right behind Walmart), but Target only ranked fifth in food-waste reduction. Their website highlights various plans for sustainable operations as part of their corporate operations and briefly touches on waste reduction.
Their goal? "To divert 70 percent of our retail waste from landfills through reuse or recycle programs by 2020."
 Next: They preach they're the "neighborhood grocery store" but aren't truly helping the environment
5. Trader Joe's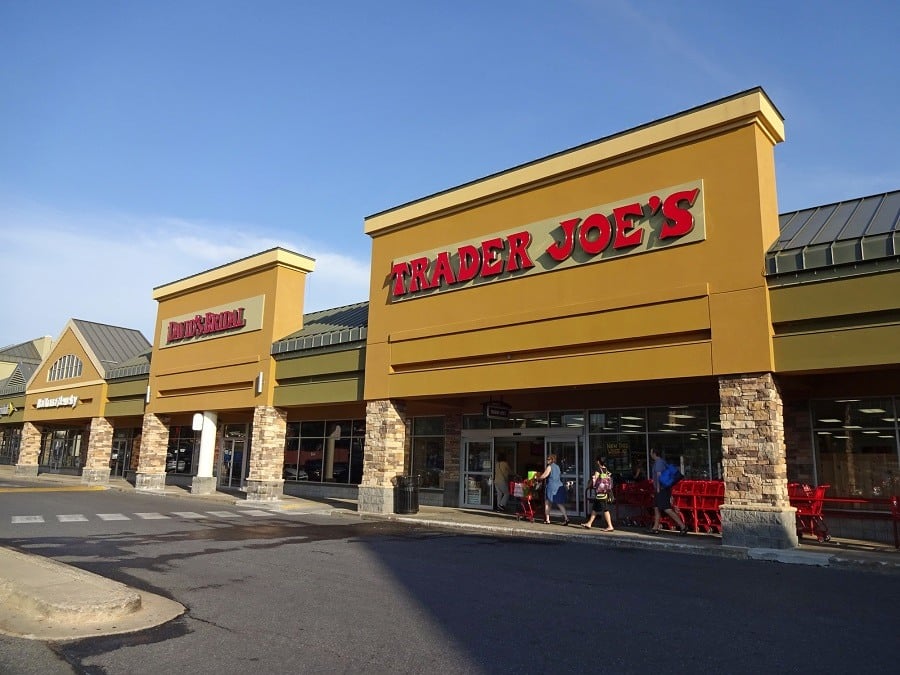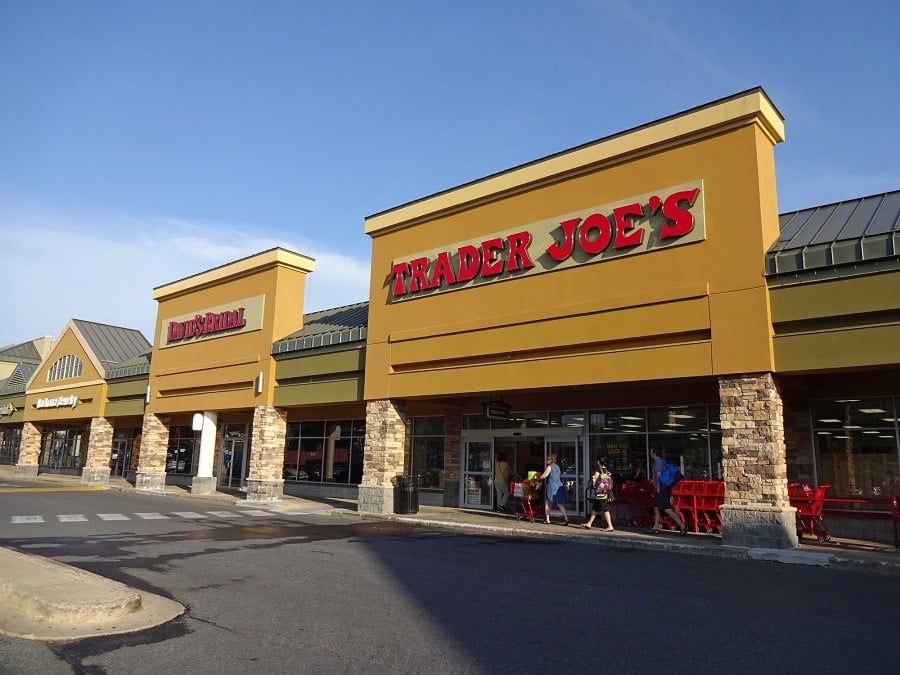 The "fresh format, neighborhood" grocery store claims they intend never to let food go to waste. However, unlike Ahold Delhaize, they aren't transparent in revealing where their wasted food goes.
Their policy has long been to donate all of their products not fit for sale but still safe for consumption and redistribute them to support those in need. "In 2017, we donated nearly $350 million of product," or 70 million pounds of food.
Next: The elite of organic food received a near-failing grade in food waste prevention.
4. Whole Foods Market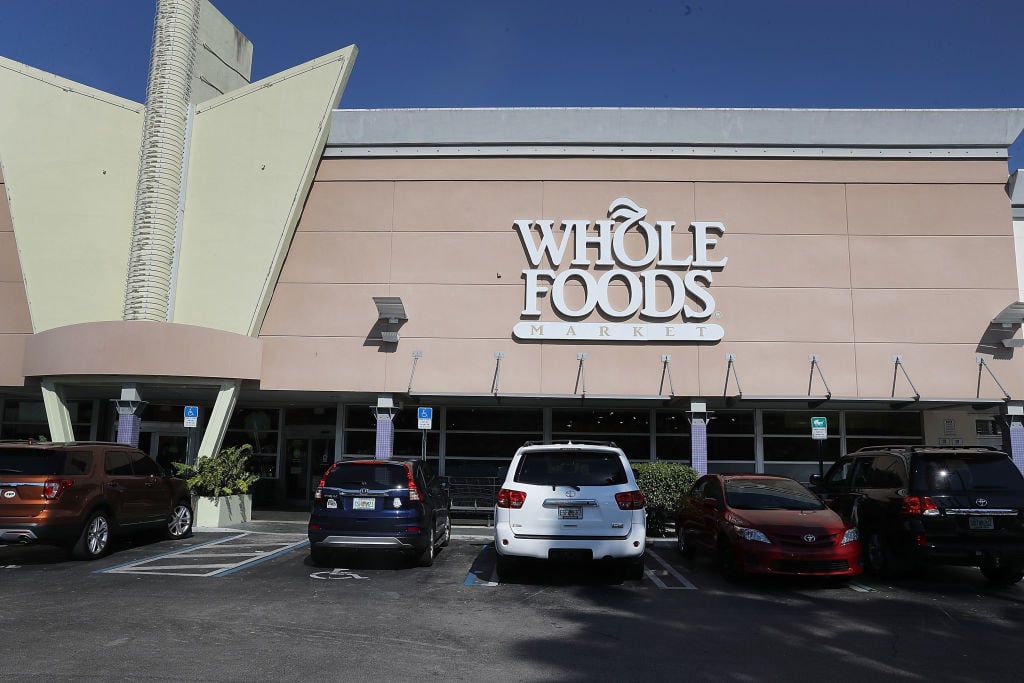 For a company that portrays itself as the elite of organic, healthy, and environmentally-friendly produce, Whole Foods scores scarily low with a zero for accountability and only a five for recovery and recycling.
However, they scored a nine in prevention and abide by the EPA's food recovery hierarchy — which aims to reduce food waste before it even gets to the shelf. In 2016, they began to take produce they pulled off the shelves and repurpose it into meals they could donate.
Next: This wholesale store inspired a customer to out their wasteful practices.
3. Costco U.S.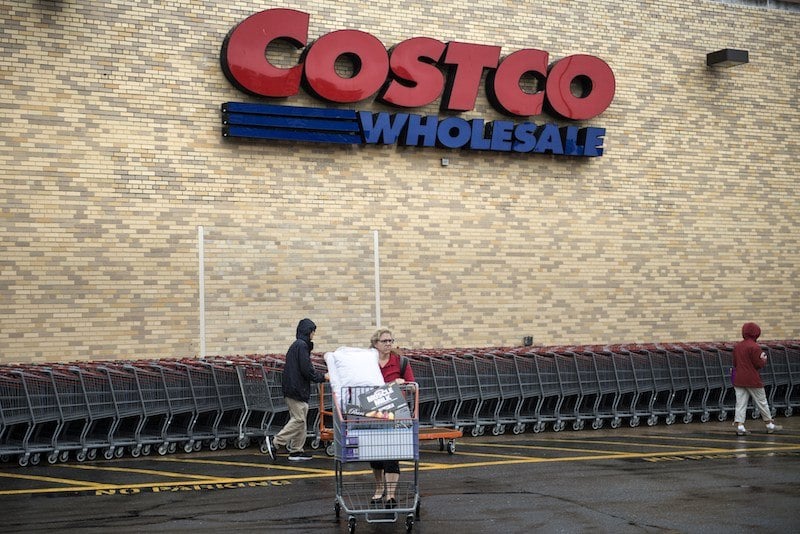 Costco received the second-lowest "D" grade score and even inspired one environmental-rights activist to eliminate food waste just from a single trip. A customer encountered a Costco employee who asked her if she wanted to add ground beef to her cart. It would be tossed if it wasn't sold by the end of the day.
It wasn't discounted or free, and the employee said that they simply produced too much meat and would have to get rid of it even though the "sell by" date was a day later. "I asked if this meat would be offered to any of the Costco employees, used in the Costco cafeteria or frozen meals, or donated to charity to feed hungry people, and the answer was no, apparently due to liability risks," she wrote.
Next: They haven't committed to eliminating waste in a transparent manner.
2. Publix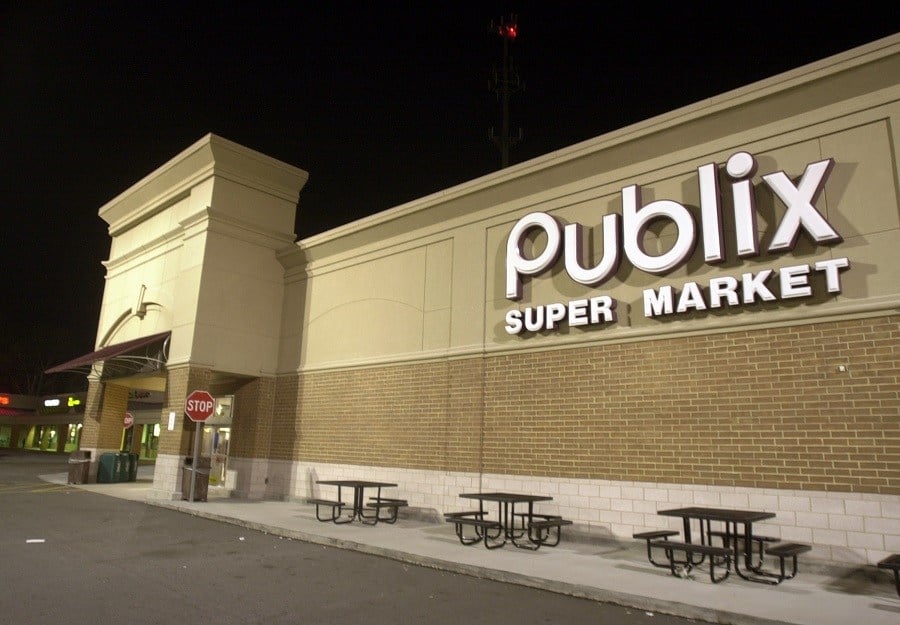 The second-worst chain when it comes to eliminating food waste is Publix, an American supermarket chain based in Florida. Unlike most of the other supermarket chains, they don't have a single commitment to eliminating waste.
When you head to the sustainability section of Publix's website, they simply share that in 2017, they "diverted more than 30,000 tons of food waste by-products from our manufacturing plants sent to farmers to feed their livestock, and scraps from Bakery production which is processed into animal feed."
Next: The popular grocery store that received the only 'F' for food waste.
1. ALDI U.S.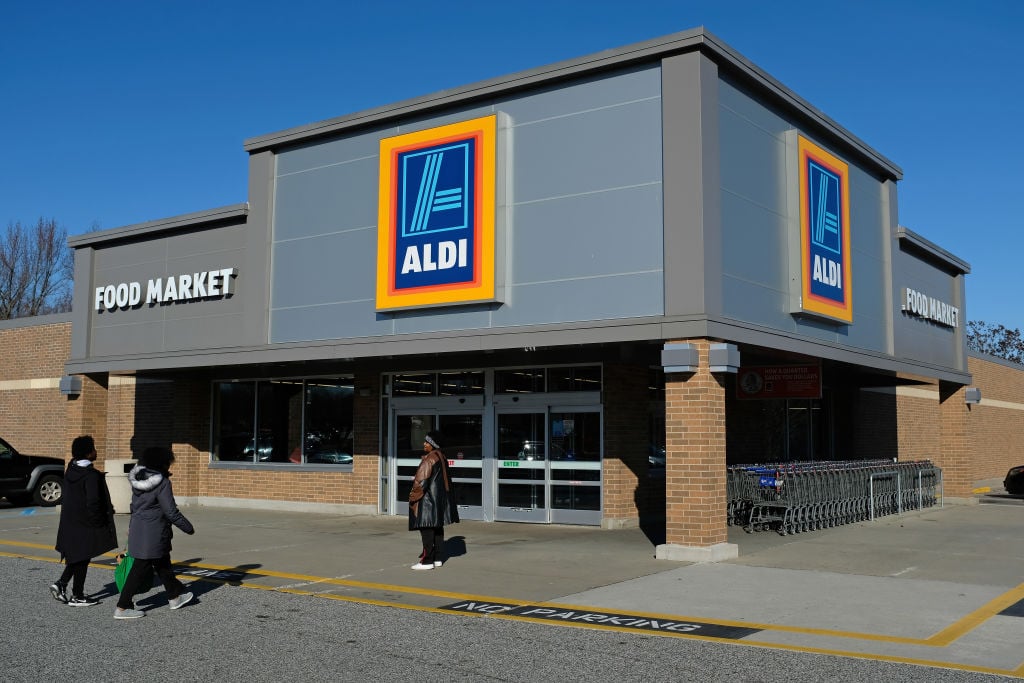 The German-based superstore brand notably operates Trader Joe's markets along with its own stores. Of the 10 companies listed, Trader Joe's included, ALDI was the only company to not report a food-recycling program.
It scored a two for both accountability and prevention and a three for recovery and recycling. According to the Climate Action Programme in the United Kingdom, as of February 2018, Aldi pledged to halve food waste in the UK and Ireland by 2030.
Check out The Cheat Sheet on Facebook!