First Flight of Boeing's Latest 787 Was a 'No-Squawk'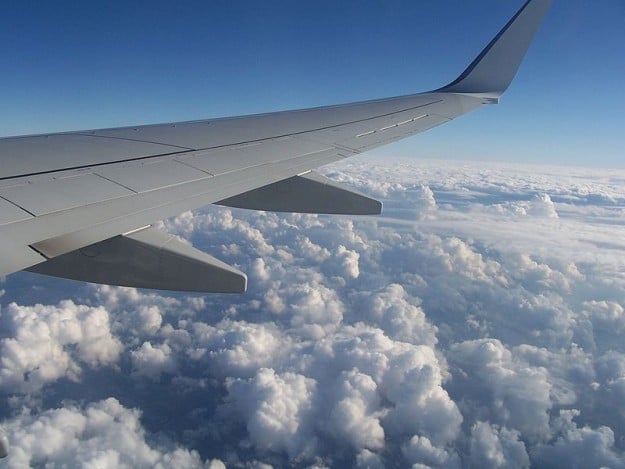 "The airplane just did exactly as we expected," Randy Neville, chief Boeing (NYSE:BA) 787 test pilot, said after guiding the latest iteration of the company's Dreamliner jet through the Washington skies for its first flight on Tuesday. "There were no surprises," he said at later news conference. "This is a beautiful machine," added Ray Conner, president and CEO of Boeing Commercial Airplanes, on the company's webcast shortly after takeoff.
"It's going to be the backbone of the 787 fleet." At 206 feet, Boeing's 787-9 is 20 feet longer than its predecessor, holding 40 more passengers than the 250-seat 787-8, and with a greater range of 8,000 to 8,500 nautical miles. Like earlier versions of the plane, the "Dash Nine," as it is known within Boeing, requires 20 percent less fuel and has 20 percent fewer emissions than other planes its size.
During the 5-hour long flight — which took the jet up to speeds of 366 knots, or 421 miles per hour, and an altitude of 20,000 feet — the only problem that arose came before the Dreamliner's wheels left the tarmac. Captain Mike Bryan, senior project pilot for the 787-9, said there were some small "setting up" messages that were present before the flight, but those messages did not prevent takeoff. "We call that a no-squawk flight," he said after landing, according to Reuters, referring to minor problems that often plague new planes.  It was "about as close to a flawless first flight as I could have imagined," added Mark Jenks, vice president of 787 development, during the press conference.
The successfully completed flight over Puget Sound and eastern Washington state was an important moment for Boeing, giving the jet manufacturer a rare celebratory moment in a year that has been darkened by a series of mechanical malfunctions. While many industry experts have chalked up those problems to typical "teething problems" of a new passenger plane, the rash of minor mechanical issues have forced Boeing to fight to rebuild trust in the wide-body plane.
After two battery meltdowns in January, regulators forced a four-month, worldwide grounding of the 787 Dreamliner — the first such global grounding in 30 years. Boeing engineers and other industry experts redesigned the system so that the battery cells would be separated and insulated, which put the planes back in the sky in April. But more technical issues followed.
A jet operated by United Continental (NYSE:UAL) was forced to make an emergency landing in Houston; an Ethiopian Airlines 787 caught fire at Heathrow Airport because of a faulty emergency beacon; a faulty fuel pump indicator and an oil level indicator caused United flights to be diverted last summer; and Norwegian Air Shuttle, the third-largest budget airline in Europe, was forced to rely on Boeing rival Airbus when problems with an electrical system, a hydraulic pump, and a brake indicator kept its fleet of 787s grounded.
Some of the mechanical malfunctions the 787 jets have experienced were rooted in the very innovations that made the plane unique. The Dreamliner's computer and electrical systems, like the plane's batteries, depend on technologies that have not been used before in jets. Solid-state components are a key part of the powerful systems that Boeing used in place of many traditional mechanical parts and wiring to make the Dreamliner lighter and burn less fuel.
While the Dash Nine is, in many ways, the same plane under its carbon-fiber fuselage that the 787-8 was, the problems the smaller 787-8 suffered forced Boeing engineers to rethink how those innovative elements were designed and manufactured. Building on that 787-8 experience, Boeing brought more of the manufacturing process back in-house after outsourcing it — a move the company hopes will ensure the new plane meets customer expectations. Still, confidence in the Dreamliner appears to be the rule, not the exception, in the airline industry.
One of the Dreamliner's key selling points, which has likely earned it much favor from airline executives, is that it consumes approximately 20 percent less fuel than other aircraft of the same size. Fuel is an enormous share of costs for airlines and fuel costs have increased dramatically recently. The success of the Dreamliner is critical for the company moving forward. Airline traffic is still growing in pretty much every corner of the world — and, with commercial travel expected to soars over the next several decades, airlines are already looking to revitalize their fleets, and many are looking to Boeing's 787.
Despite the production problems and technical issues, Boeing's new 787 family of jets has collected about 930 orders to date with more than 82 orders coming this year alone. In 2013, the largest order of 42 planes came from AMR's (AAMRQ.PK) American Airlines, while Singapore Airlines (SINGY.PK) made the second largest order for 30 Dreamliners. Of all orders to date, about 40 percent were made for the Dash Nine.
Boeing has had a surprisingly good year so far, considering the issues it faced with the 787 Dreamliner and a few miscellaneous — though highly public — malfunctions with other aircraft. The company's commercial airplanes segment has remained the backbone of the company. In the most recently reported quarter, that segment pulled in revenue of $24.3 billion in the first half — 60 percent of the total — and earned $2.7 billion from operations.
Commercial aircraft revenue and deliveries both increased 7 percent in the first half of 2013, with earnings from operations increasing 17 percent. Investors appear confident as well. Shares of Boeing's stock have gained more than 56 percent so far this year and hit a new 52-week high of $117.92 on Wednesday after the successful flight of the 787-9. The latest Dreamliner rolled off the assembly line at Boeing's Everett, Washington factory in late August, and it is scheduled to be delivered to its first customer, Air New Zealand (ANZFF.PK), in the middle of next year.
Follow Meghan on Twitter @MFoley_WSCS
Don't Miss: Starbucks: No Guns on Premises, Please.