Flu Pandemic Specter Boosts Outlook for Vaccine Firms and 4 Other Hot Stocks
Google (NASDAQ:GOOG) may put an end to its three-year legal scrap with the EU anti-trust authorities by agreeing to incorporate changes into its presentation of search results. The settlement would enable the search giant to avoid having to pay a sizable antitrust fine and to end further conflict with the EU regulators. Dismayed complainants such as Expedia (NASDAQ:EXPE), TripAdvisor (TRIP) and Microsoft (NASDAQ:MSFT) may view this is as a soft action on the part of European authorities — they have been demanding the EU impose formal charges of wrongdoing on Google. Google is likely to label its own specialist search services and also highlight prominently the links to competitors' specialized search engines, according to the draft agreement.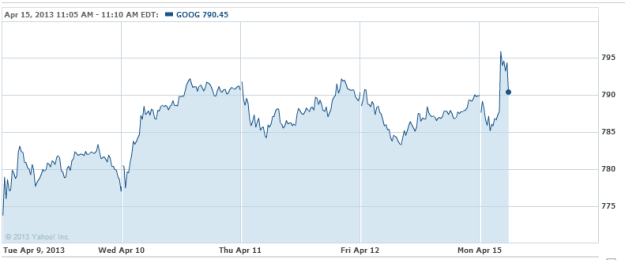 Research firm Susquehanna boosts its rating of Under Armour, Inc. (NYSE:UA) from Neutral to Positive. The stock also gets love from D.A. Davidson who upgraded it from Neutral to Buy.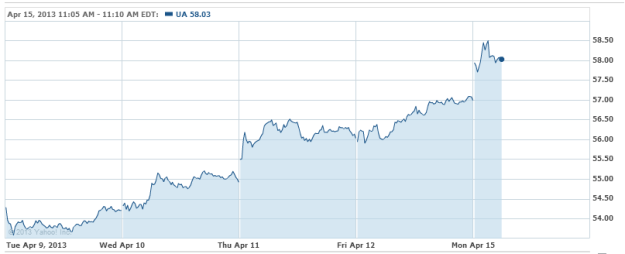 A three and half-year government process that finally approved Rio Tinto's (NYSE:RIO) expansion at the Mount Thorley Warkworth coal mine was overturned by a Land and Environment Court judge due to "the significant, diverse biological adversity, noise and dust and social impacts of the project." Understandably, Rio is up in arms, with a company executive saying, "the planning system was failing to deliver timely and predictable outcomes," and that "the outcome was a blow to the jobs of the 1300 people who work there at a time when the Australian coal industry was struggling to remain globally competitive."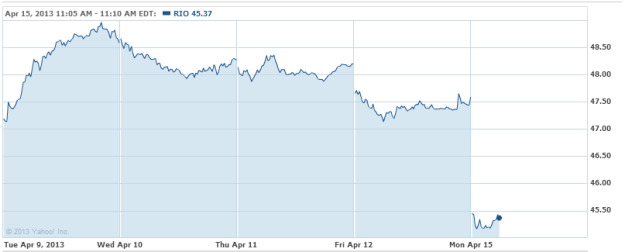 The rising number of bird flu deaths, 13 at last count, have raise the specter of a pandemic given that the new H7N9 virus  has not infected humans before and therefore they have no natural immunity.  Sinovac Biotech Ltd. (NASDAQ:SVA), which supplies flu vaccines to the Chinese government, and whose swine flu vaccine was approved in 2009, is gearing up to make vaccines for this new virus, but will launch production only when it receives an order from the government.  The company could achieve readiness by July, and has put suppliers of fertilized chicken eggs on notice that it may require additional quantities to produce the H7N9 vaccine. Closer home, U.S. bio-pharma firm BioCryst (NASDAQ:BCRX) is getting bullish investor attention on speculation that the flu deaths could also spark demand for its peramivir anti-flu treatment.

Don't Miss: Will Retail Sales Bring the Economy to a Screeching Halt?