Flying Cheap: These 5 Airlines Will Save You Money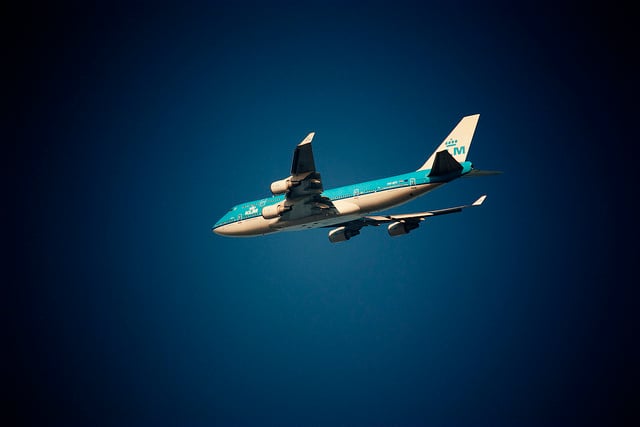 Flying cheaply is a major goal for a lot of travelers, especially those watching their pocket books extra closely — but exactly which airlines are best for cutting costs? The answer to this may be less simple than it initially seems. Average ticket price doesn't necessarily make a flight cheaper once all the other expenses are accounted for, making looking at all the factors key. So we'll take a look at five of the cheapest low-cost airlines — assuming you're prepared to sacrifice a bit in the way of comfort and service.
1 & 2. Pegasus Airlines & Ryanair
While many news sources might list Ryanair as the worlds cheapest low-cost airline, WhichAirline points out that this may not be the case once you include all the other costs. In fact, once you add in fees such as the transaction fee and the baggage fee for checking a 20 kg piece of luggage, Ryanair falls into fourth place, with Pegasus Airlines elevated to first.
Based on a comparison made by WhichAirline, Pagasus Airlines total price averages $85, compared to Ryanair's $112.25. In terms of the flight experience, the two end up being comparable, at least based on SKYTRAX airline star ratings. SKYTRAX, an air travel rating company, gave both airlines two stars, meaning both fell below the average for the airline industry. "The 2-Star Airline rating represents a poor stand of Product and/or poor and inconsistent standards of Staff Service delivery," reads the description.
One item that might push Irish airline Ryanair even further below Pegasus is its more ridiculous fees. According to Consumer Reports, Ryanair was at one point pursuing the idea of a bathroom fee for customers — though luckily it was ultimately not implemented.
3. Wizz Air
Based on WhichAirlines' list of average total price including fees, Wizz Air comes in second place for the cheapest airline at $101.88, managing a three star rating from SKYTRAX. Even with better service ratings though, the airline's fees are rather outrageous, charging for those taking bigger carry on items.
Wizz Air also has a fee for priority boarding, reserved seating, message confirmation, extra legroom, and a "free of charge changes" fee. In other words, Wizz Air is better quality with better services — but you have to be considerably more careful when it comes to hidden costs.
4. EasyJet
According to Fare Compare, EasyJet's naming as the "Best Low-Cost Airline in Europe" is especially impressive because the European market is so competitive for air travel. It also has the advantage of a number of locations in major cities, meaning that travelers outside the UK where the company is based are still well served.
According to one cited review from Fare Compare, the service is quite good for the price. "Liverpool-Madrid return. Punctual both ways, friendly crew without the hard sell of other no-frills airlines. Seating seemed cramped compared with the last time I used EasyJet (2007), but you get what you pay for — ($143) return compared with over ($300), plus a change of planes, with national carriers from Manchester," read the cited review. With fees included, Which Airline totals the price on an average ticket at $121.02, and SKYTRAX lists the airline as earning three stars.
5. Air One
The average ticket price, fees included, for Air One rings up just over EasyJet's at $122.40 — and that is likely not the only disadvantage. One very common complaint from airline reviews on SKYTRAX was in regards to delays, meaning that those looking to cut costs but not gain waiting time should beware. Destination choices are somewhat more limited with Air One, which caters to fewer destinations, mostly in Europe with a few in Africa. Customers can also lower expectations when it comes to amenities; Air One does not offer in flight entertainment or blankets and pillows, and snacks and drinks must be purchased.
Finally, it's worth noting that the highest quality low-cost airline is likely Malasia based Air Asia. According to Fare Compare, Air Asia was voted into a finalist position on About.com's survey on the "Best International Budget Airlines," which asked participants to rank based on airfare, efficiency, convenience, service, fee structure, and availability.
Air Asia flies to over 400 locations in twenty-five countries. Finally, Air Asia has won the World Airline Awards top place for World's Best Low-Cost Airline for five years in a row, including 2013. Sadly the airline doesn't even make Which Airline's list of the cheapest low-cost companies.
Don't Miss: More Bad News for Frequent Fliers: United to Revive Funds by Increasing Fees.