FMC Technologies Gets Petrobras Order and 3 Stocks At 52-Week Highs
Becton Dickinson and Company (NYSE:BDX): Closing price $95.16
The company reported that the FDA has okayed the first drug to be offered in the just-launched BD Simplist ready-to-administer, line of prefilled generic injectables. BD Simplist prefilled injectables will be commercialized and manufactured by BD Rx, a wholly-owned subsidiary of Becton Dickinson. The initial BD Simplist product that BD Rx will debut is Diphenhydramine Hydrochloride Injection, USP, an injectable antihistamine. The firm intends to launch 20 to 30 drugs in BD Simplist prefilled injectables during the next few years and is targeting injectable drugs in doses that are the most commonly relied on by clinicians in both the hospital and surgical center settings. Shares closed up 1.33 percent Wednesday at $95.16, and have been traded in a 52-week range of $71.56 to $93.94.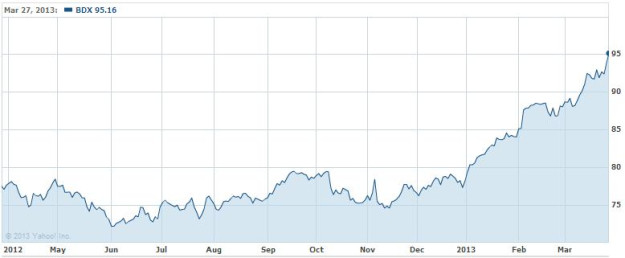 CSX Corp. (NYSE:CSX): Closing price $24.35
The Wall Street Journal reports that freight railroads in North America are in the midst of a building boom, making them major players in the country's commercial transport system. Shares closed up 0.87 percent on the day at $24.35, having been traded in a 52-week range of $18.88 to $24.33.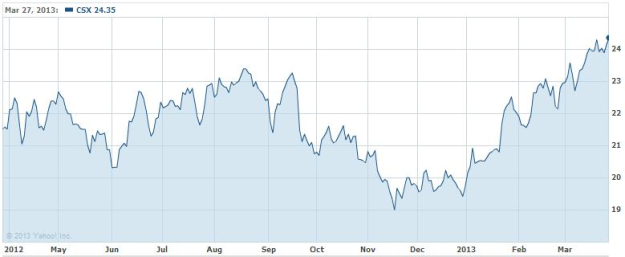 FMC Technologies (NYSE:FTI): Closing price $54.08
FMC Technologies it has received an order from Petrobras (NYSE:PBR) to provide the first subsea manifold systems for its pre-salt fields, lying offshore Brazil. The contract is valued at roughly $130 million in revenue. This initial award includes three manifolds, tools, spare parts and system integration with subsea controls; deliveries should begin in 2015. Shares closed up 0.91 percent on Wednesday at $54.08, and have been have traded in a 52-week range of $36.89 to $53.66.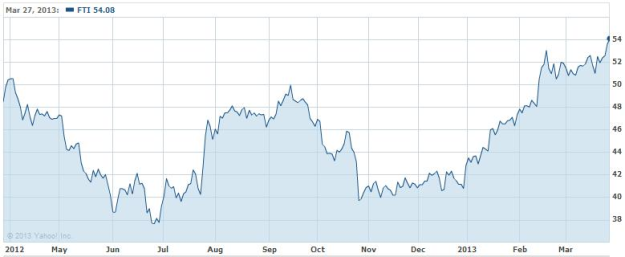 Live Nation Entertainment (NYSE:LYV): Closing price $12.16
W. P. Carey said that CPA:17 – Global, one of its publicly-held non-traded REIT affiliates, has bought a 272,000 square foot manufacturing and office facility in Portage, Wisconsin. The property will be leased to Penda Corporation through a 20-year net lease, and the purchase price was around $10 million. In addition, W. P. Carey also said that CPA:17 – Global has purchased a 62,000-square foot House of Blues entertainment venue and restaurant facility in Dallas. That property is leased to a subsidiary of Live Nation Entertainment, which is also guarantor. The purchase price was roughly $16 million. Shares closed up 0.64 percent on the day at $12.61, having been traded in a 52-week range of $8.01 to $12.53.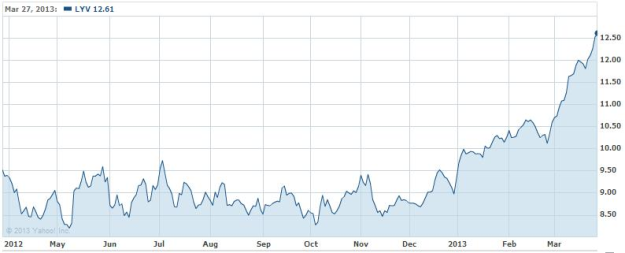 Don't Miss: What Happens in an Internet Minute?