FOMC: The Bond Taper Is Officially Not Here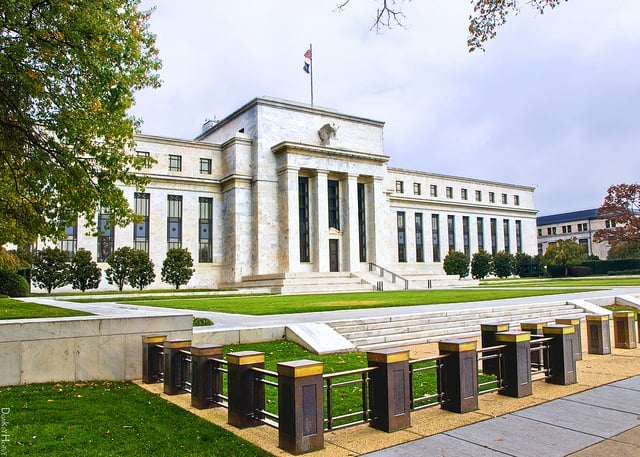 After a lengthy amount of chatter and speculation, the long-awaited statement from the world's most powerful central bank is here.
The Federal Open Market Committee, which is the arm of the U.S. Federal Reserve responsible for open market operations, concluded its two-day meeting Wednesday afternoon. Most people were expecting the Federal Reserve to dial down its bond-purchasing programs, but that's not what the central bank delivered. Monthly bond purchases will continue as normal, with $40 billion in agency mortgage-backed securities and $45 billion in long-term Treasuries. Most economists and analysts expected a monthly bond taper of about $10 billion to $20 billion.
The FOMC statement says: "Taking into account the extent of federal fiscal retrenchment, the Committee sees the improvement in economic activity and labor market conditions since it began its asset purchase program a year ago as consistent with growing underlying strength in the broader economy. However, the Committee decided to await more evidence that progress will be sustained before adjusting the pace of its purchases."
The central bank first launched QE3 last September, buying agency mortgage-backed securities at a pace of $40 billion per month. The program is open-ended and set to continue for as long as necessary. Three months later, the Federal Reserve announced it would purchase $45 billion of long-term Treasury securities, known as QE4. It also decided to keep interest rates at historic lows as long as the unemployment rate remains above at least 6.5 percent.
After almost five years of quantitative easing, the economy is barely moving faster than at stalled speed. The U.S. Department of Commerce recently announced that the nation's gross domestic product expanded at an annualized 1.7 percent pace in the second quarter. That was better than estimates calling for only 1 percent, but still weak, considering the recession technically ended in summer 2009. The growth rate of the economy for the first quarter was also revised lower — from 1.8 percent to 1.1 percent.
Don't Miss: 10 Signs Americans Are Still Stuck in the Great Recession
Follow Eric on Twitter @Mr_Eric_WSCS