For-Profit Insurers Aren't Flocking to Obamacare's Exchanges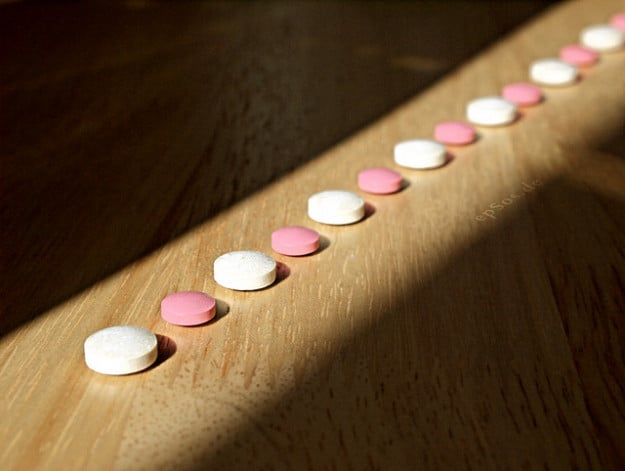 President Barack Obama has said that the superstore-like insurance exchanges mandated by the Affordable Care Act will not only bring coverage to many uninsured Americans, but also bring customers more choice at more affordable prices. However, that may not be the case as many insurers are wary of the new system. "It's a new marketplace, a new risk pool, new regulations, and I think many of the payers have decided to just wait and see," said Milton Johnson, the chief financial officer of HCA Holdings (NYSE:HCA), the largest hospital chain in the United States, in an interview with Bloomberg.
"The industry is backing off," added Wedbush Securities analyst Sarah James. "They'd much rather wait and observe the environment for the first year or two."
In fact, UnitedHealth Group (NYSE:UNH) has said it will offer coverage in just a dozen state's insurance exchanges, a sign for-profit insurance providers see little gain from quickly entering the new online markets set to open for enrollment in October. The company's Chief Executive Officer Stephen Hemsley told investors Wednesday at the Sanford C. Bernstein & Co. conference in New York that its plans reflect management's concern that the first wave of customers to take advantage of the exchanges will be newly insured and therefore very costly.
UnitedHealth will "watch and see" how the exchanges will function, especially considering the first enrollees will have "a pent-up appetite for medical care," Hemsley said, according to Bloomberg. "We are approaching them with some degree of caution because of that."
The concerns exhibited by larger insurers present yet another challenge for state and U.S. officials working to navigate the technical challenges involved in implementing the exchanges, where millions of uninsured Americans will enroll for insurance coverage. While local providers and Blue Cross plans will provide the majority of coverage, the for-profit companies would have furnished additional choices.
When the state of California announced its pricing structure for health insurance plans last week, it also released a list of the companies chosen to sell on its exchange. UnitedHealth, Cigna (NYSE:CI), and Aetna (NYSE:AET) were all absent, making insurers' reluctance to participate in the marketplaces central to the 2010 law clear.
A memorandum issued by the White House stated that in 45 states, two insurers cover more than half the market for people who purchase their own coverage. Next year, the memo said, 75 percent of the exchanges operated by the federal government will have at least one additional carrier to compete for consumers.
Aetna, the third-largest insurer by enrollment, expects to sell coverage on approximately 14 state exchanges and reserved the right to withdraw from any market where hospitals or regulators demand "unreasonable rates," the company said last month. Cigna will only sell in five states.
"They're picking and choosing the markets where they are very strong in the individual and small-group market and where they have enough membership to have leverage with providers, explained Monness Crespi Hardt analyst Brian Wright to Bloomberg.
That large insurers are acting conservatively suits investors, who would prefer companies not be overwhelmed by sick patients, many of whom were previously denied insurance because of preexisting conditions, which could bring untold costs, noted James. The S&P index of the five biggest carriers, which includes UnitedHealth, has risen 24 percent so far this year through Wednesday, compared with the 16 percent gain made by the S&P 500. By itself, shares of UnitedHealth have gained 19 percent this year to date.
Already, insurers appear to be losing the negotiating battle with doctors and hospitals; reimbursements in exchange plans ended up higher that what providers had sought. Making the exchanges all the less profitable is the fact that projections for the number of people enrolling has dropped. The Congressional Budget Office lowered its estimate for the second time this year, dropping its figure to 24 million people by 2023.
Only WellPoint (NYSE:WLP) has proven to be the exception among the biggest for-profit insurers. It is the leading carrier for small businesses and those who purchase coverage on the exchanges. The company was one of 13 insurers included on California's list of participating providers, and it plans to sell in all 14 states where it operates.
Follow Meghan on Twitter @MFoley_WSCS
Don't Miss: Is McDonald's Ready to Toss the Salad Strategy?