Ford Aims at China Q4 Vehicle Sales and 2 Other Hot Stocks to Watch
Ford Motor Co. (NYSE:F): Current price $16.61
On Wednesday, Chief Executive and President, China Operations David Schoch announced that his division wants to capture 5 percent of China vehicle sales in the fourth quarter, which would double its share at the end of 2011. Ford ended that year with a 2.5-percent market share in China and 2012 with a 3.2 percent share, according to Schoch, who estimated the automaker's share of China sales in the third quarter at 4.7 percent.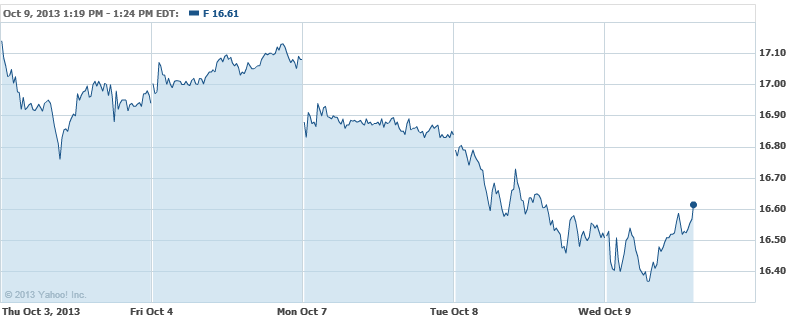 Pfizer Inc. (NYSE:PFE): Current price $28.28
Pfizer reported Wednesday that a high dose of its drug, tofacitinib, proved as effective as the widely-used treatment, Enbrel, in treating adults who have moderate-to-severe psoriasis in a late-stage study, while a lower dose of tofacitinib was less effective. The mixed results were indicated in a 12-week evaluation, OPT Compare, which studied the effectiveness of both 5 milligram and 10 milligram twice-daily doses of oral tofacitinib with a placebo and with the approved twice-weekly starting dose of injectable Enbrel. Pfizer said that tofacitinib, which is already cleared to treat rheumatoid arthritis under the brand name Xeljanz, exhibited similar dose-response trends and similar safety trends as those seen in an earlier mid-stage trial of tofacitinib for treatment of psoriasis.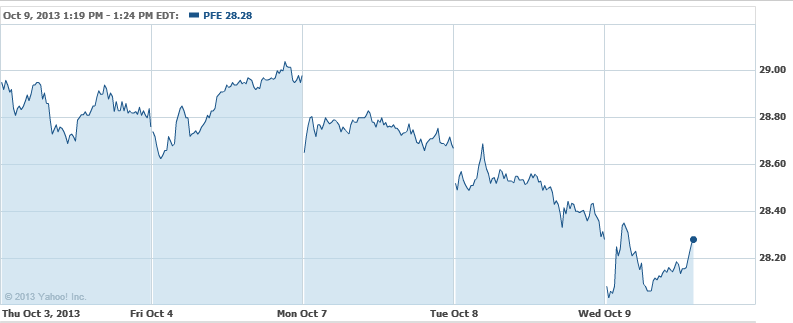 General Electric Co. (NYSE:GE): Current price $23.60
GE Energy Management celebrates the grand opening of its new office in Cary, North Carolina, enabling its teams to design, develop, and deliver new products more rapidly than ever before. The facility creates a collaborative workplace by uniting experts from a variety of GE businesses. Opening this office near GE's Mebane manufacturing plant allows the company to streamline the development and production processes of its end-to-end electrical distribution product portfolio.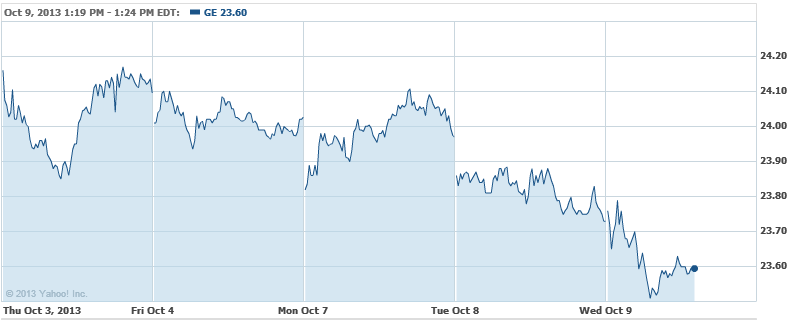 Don't Miss: GM's Slides and Ford's Gains Cause Sales Gap to Dwindle.