Ford and GM Face Steep Taxes in China and 3 More Hot Stocks
Ford (NYSE:F): Rumors of a steep 20 percent sales tax on luxury cars in China is putting a damper on sales growth for the region, as Ford's Lincoln brand and General Motors' (NYSE:GM) Cadillac division will be subjected to the hike. Expectations for ramping up growth could run into issues with the tax, though the same fees would be imposed on German and Japanese rivals as well.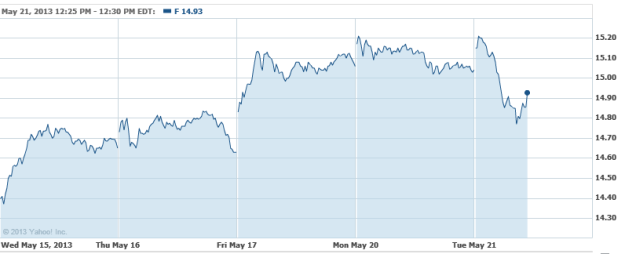 TJX Companies Inc. (NYSE:TJX): Revenues beat expectations by a hair, and earnings fell in-line during an unexpectedly weak retail climate for the quarter. Comparable store sales still rose 2 percent over last year, and the company was able to make slight improvements to its margins — although marketing spending increased as well to offset the benefits. Adjusted full-year guidance of $2.70-$2.78 fell short of the  $2.82 consensus estimates.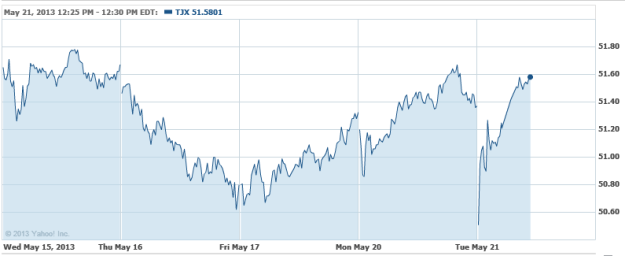 TiVo Inc. (NASDAQ:TIVO): While EPS of -$0.13 bested estimates by $0.02, the real surprise was the earnings of $82.5 million, which trounced estimates by $20.62 million. The company has continued to boost its subscriber rolls and rack up stronger revenue, and has now posted subscriber increases for seven straight quarters which ended a four-year streak of declining subscriber numbers.

Dell Inc. (NASDAQ:DELL): Dell has announced that Project Ophelia, an Android-based device that will plug into a display's HDMI port to allow it to run applications or access files stored remotely, will begin shipping in July. Dell is also working on a keyboard that will work in tandem with Ophelia, "for users to type when Ophelia is docked to a screen." The company will demonstrate Ophelia on  a 19-inch and a 55-inch screen at next week's Citrix Synergy conference in Los Angeles.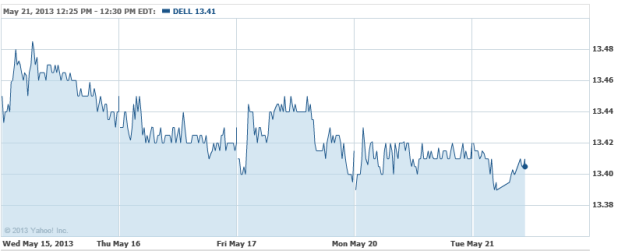 Don't Miss: 5 Cars That Are Changing Ford's Fortunes.