Ford China Sales Boom, eBay May Recede, and 3 More Hot Stocks
Ford Motor Co. (NYSE:F): As strong as its U.S. sales were, the real standout for Ford was China, where the company experienced sales gains of 45 percent in May over the May of 2012. A  joint venture with Chongqing Changan Automobile provided a significant leg up in the market. All told, the Michigan-based company moved 70,540 cars in the country, with 51,099 of those units coming from Ford's 50-50 JV.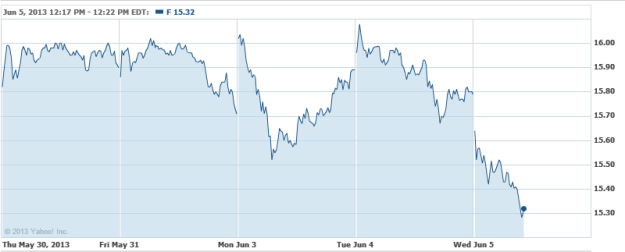 eBay (NASDAQ:EBAY): Dragonfly Capital points out the eBay might be positioned for a stock pullback, as technical indicators tell the firm that shares will drop in the near term and potentially hitting $45.50, providing a nice entry point for long-term investors. Just yesterday, Compass Point put its rating on Buy for the Internet auctioneer, with a target of $63. Too soon, perhaps?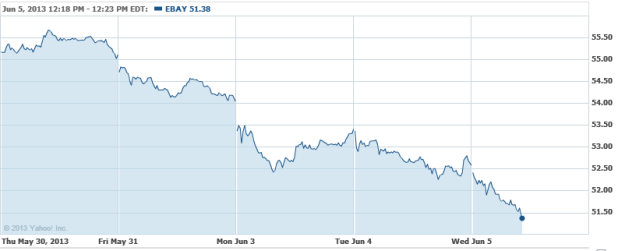 Avanir Pharmaceuticals, Inc (NASDAQ:AVNR): Shares are racing over 11 percent following the FDA's agreement to expedite the pathway for Avanir's AVP-786 compound, and will only require limited pre-clinical trials prior to human testing. The company will also have permission to use the data obtained from the development programs for its AVP-923 compound, which is being tested for use in Alzheimer's disease, Multiple Sclerosis, Parkinson's disease and autism.

Sony Corp. (NYSE:SNE): Amid a harsh day for the Japanese markets, Sony is reportedly opening up its e-book platform to other devices, according to a Nikkei headline. Sony currently has an e-book store for Apple (NASDAQ:AAPL) iOS and Google (NASDAQ:GOOG) Android devices in the U.S., but has not yet made the leap to other platforms in Japan.

Qualcomm (NASDAQ:QCOM): Qualcomm has made updates to two of its low-end, quad-core Snapdragon processors that initially launched last December. Initially designed for penetration of emerging markets, the chips now support 4G, and integrates key modem features that are important to emerging regions like China, such as TD-SCDMA, up to 42 Mbps of HSPA+, and multi-SIM capabilities.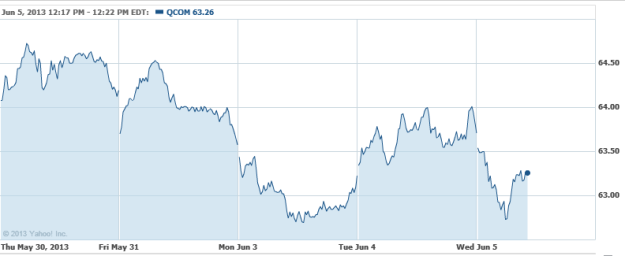 Don't Miss: Revealed: GM's Chevy SS Finally Has a Price Tag.