Ford Commits Millions for Local Economic Growth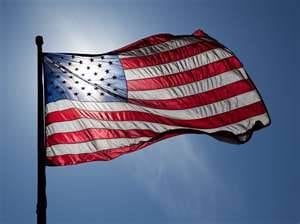 If General Motors (NYSE:GM) and Ford (NYSE:F) have one, clear advantage over Toyota (NYSE:TM) and Honda (NYSE:HMC) in the United States car market, it's patriotism. The U.S. auto industry is about as American as apple pie, and the country's top two manufacturers enjoy a home-field advantage that foreign manufacturers are hard-pressed to compete with.
While companies like Toyota have a substantial manufacturing base in the U.S., there's an intangible appeal to a car made by an American-owned company. Economic patriotism is high in the face of massive unemployment, the fiscal cliff, the debt ceiling, and a thousand other financial woes. Customers want to support their local and national economy, and in turn, be supported by it.
Catalysts are critical to discovering winning stocks. Check out our newest CHEAT SHEET stock picks now.
In that spirit, Ford announced its intention to invest $6.2 billion in U.S. facilities by 2015, with over $700 million currently heading to southeast Michigan.
What are the details of Ford's investment?
Over the next six months, Ford will be investing $773 million across six manufacturing facilities in southeast Michigan. The largest share of this money, $305 million, will go to the modernization of the Dearborn Stamping Plant.
The Flat Rock Assembly plant will receive $161 million for new machinery to assemble the Ford Fusion, as well as an additional production facility. The Van Dyke Transmission facility will receive $87.7 million to meet capacity expansion targets.
The Sterling Axle Plant will receive $86 million and the Livonia Transmission facility will receive $74.7 million for new machinery and equipment.
The Michigan Assembly Plant, which is in some ways a flagship facility for America's second-largest automaker, will receive $59.4 million for stamping press line expansion. The Michigan Assembly Plant is where Ford built out its flexible manufacturing process to produce the C-Max family of hybrid and plug-in electric vehicles.
The Michigan investment is expected to create 2,350 new hourly positions and will allow Ford to retain 3,240 additional jobs. The new positions are particularly welcome in Michigan, where the unemployment rate is 9.3 percent, way above the national average of 7.6 percent.
Ford aims to add as many as 12,000 hourly positions across the U.S. by 2015. The company added over 6,500 hourly positions in 2012, according to Reuters.
Investing Insights: Will Cummins Continue to Motor Higher?