Ford Focus Is the World Beater in 2012 and 4 Other Hot Stocks
Automaker Ford Motor Company's (NYSE:F) Focus model achieved the distinction of being the world's bestselling passenger car in 2012 according to data from automotive research firm Polk. Ford sold 1.02 million Focus compact cars last year, with more than a quarter of these sold in China alone. Sales of the car in China were up by 51 percent and higher by 40 percent in the US compared to the previous year. Separately, Ford and its joint ventures had a
record sales month in March in China, selling 81,387 vehicles, up 65 percent over the year ago period. For the quarter January to March, sales by Ford and its joint ventures rose 54 percent compared to the year earlier.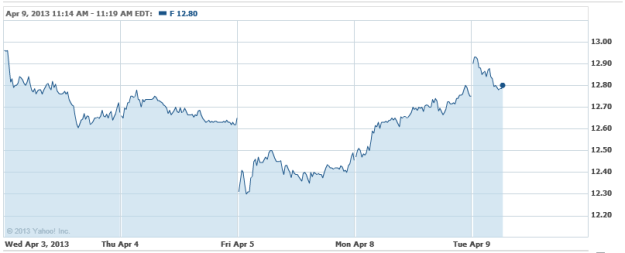 Research firm Argus commences coverage on LionsGate (NYSE:LGF) with a buy rating and a price target of $31 with strong growth being a driving factor.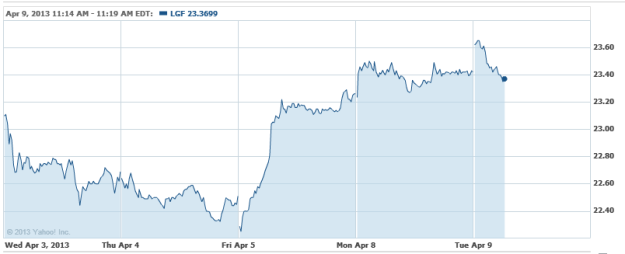 Barry Diller led online broadcast TV service Aereo, armed with a favorable legal ruling, is the cat among the media pigeons. CBS Corporation (NYSE:CBS), Comcast Corp (NASDAQ:CMCSA), Disney (NYSE:DIS) and News Corp (NASDAQ:NWS) are up in arms that Aereo, who is allegedly pirating their content, may actually get away with it. In fact a senior company official at News Corp.'s flagship Fox network threatened that it might cease to broadcast on the airwaves and move its transmission to pay-for-TV cable. Joining in the chorus is Univision chairman, Haim Saban: ""Simply put, we believe that Aereo is pirating broadcasters' content," said Saban. "As Chase Carey said, no broadcaster can afford to sit idly by and allow Aereo's theft to continue unchecked." Saban also said "we too are considering all of our options — including converting to pay TV."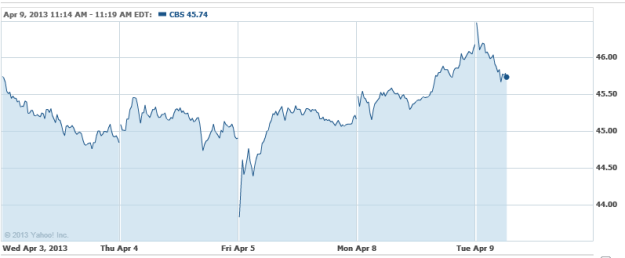 After exhausting its previously authorized share buyback program worth $250 million, Monster Beverage Corporation (NASDAQ:MNST) Directors put in place a new share repurchase program of up to $200 million of outstanding common stock.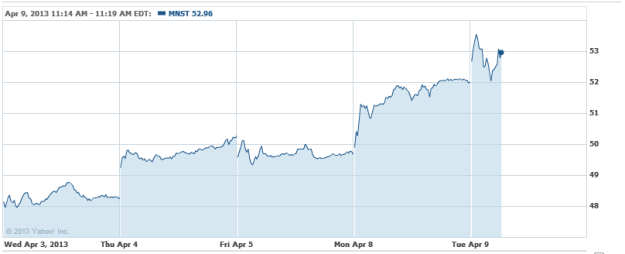 Don't Miss: Ford and GM Brag About This Weeks Car Sales Data.