Ford Gracefully Absorbs European Losses, Edwards Lifesciences Tanks, and 3 More Hot Stocks
Ford Motor Co. (NYSE:F): The American auto industry has been staging a roaring comeback, and Ford's strong performance last quarter confirms it. Earnings of $0.41 beat estimates by $0.04, and revenue of $35.8 billion beat by $2.03 billion. Significant profits in North America and Asia helped offset weaknesses in South America and Europe, where devaluation of currency (South America) and higher pension costs (Europe) handed huge challenges to the company's bottom line.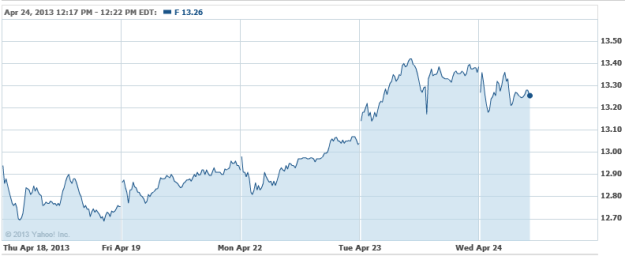 Edwards Lifesciences (NYSE:EW): Shares are nosediving after the release of the company's quarterly results, in which it fell short in both earnings and revenue. Earnings of $0.72 missed estimates by $0.04, and revenue of $496.7 million, though up 8.2 percent year over year, fell $22 million shy of expectations. Downgrades hit hard in fast after the release, and shares fell over 20 percent in trading on Wednesday.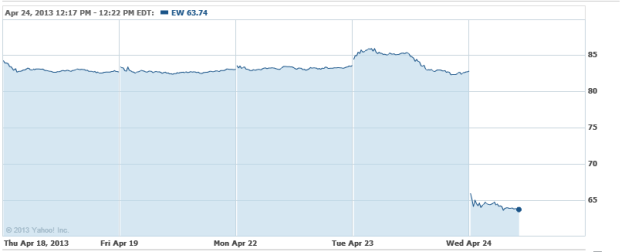 Dr. Pepper Snapple (NYSE:DPS): Earnings of $0.53 were enough to lift the figures $0.07 over estimates, although revenue of $1.38 billion fell short, by $0.01 billion. Year-to-date, $171 million has been returned to shareholders, and the company has reaffirmed its full year guidance.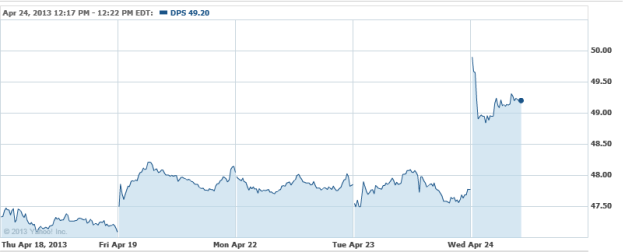 SuperValu (NYSE:SVU): After sitting well into negative territory, the company's stock has spiked back up, following a conference call with executives who indicated that the company has significant room to grow profits by focusing more on perishables, as it steps up efforts to become a "more conventional" grocery operation.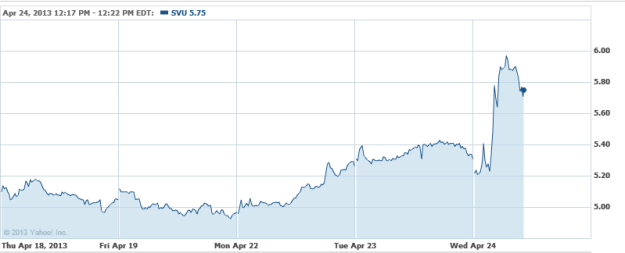 Panera Bread (NASDAQ:PNRA): Panera just fell short of its earnings and revenue, with $1.64 in earnings per share and $561.8 million in revenue — 13 percent growth year-over-year, but $4.4 million under estimates. The franchise brought its same-store sales growth estimates from 4.5 percent to 5.5 percent down to 4 percent to 5 percent, in light of "severe weather" in the first quarter.

Don't Miss: Are Home-Grown Sales Driving Ford to Success?