Ford Is Selling the Fusion Faster Than It Can Make It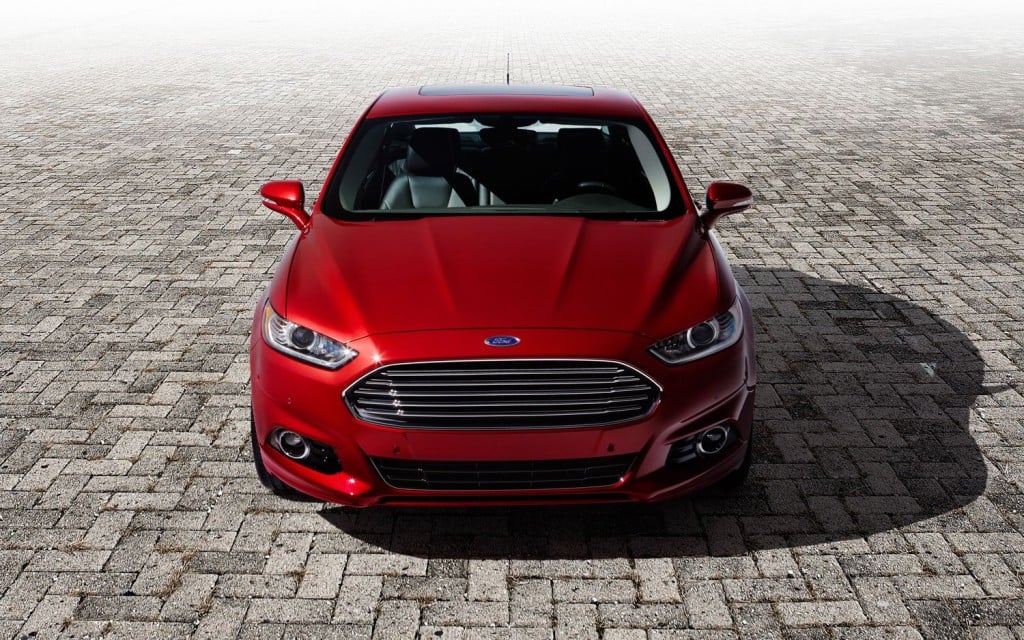 It's a good problem to have, but ultimately, a problem is still a problem: Ford's (NYSE:F) best-selling Fusion sedan is selling so well, the company is struggling to maintain the inventory needed to meet the demand. With its fresh redesign and sharp, angular looks, the new Fusion has proven to be exceptionally successful — to the point that the supply chain can't make them fast enough.
While sales of the midsize sedan are up 22 percent for the year, the surge might hit a ceiling as because Ford can't make enough to meet growing demand, particularly in densely populated markets such as Los Angeles, San Francisco and Miami. While it's good that the company has sparked such fervent interest in the car, the resulting supply shortage could set the company back in the highly competitive and highly lucrative midsize sedan market.
"Inventory is going to be real tight during the summer months," said Erich Merkle, Ford's U.S. sales analyst, in a telephone interview with Detroit News.
Currently, Ford has a 39-day supply of the car according to automotive data from WardsAuto.com. In other words, if Ford were to suddenly cease production of the vehicle, the automaker could last about five and a half weeks before hitting bottom. While that might sound like a lot of vehicles — because it is — a healthy inventory level rides at around 60 days, although it can fluctuate depending on the season.
The three big markets mentioned earlier — Los Angeles, San Francisco, and Miami — all came as a bit of a surprise for Ford, which was not expecting the resounding sales that the coastal markets have been experiencing. So much so that Ford has doubled its coastal retail market share, Merkle said.
"Clearly, it's a matter of getting more stock out to those regions of the country and that's what we plan to do in the fall when we get Flat Rock on line," he said, referring to the three shifts that Ford is operating at its Flat Rock factory where the Fusions are made. Flat Rock can produce about 100,000 Fusions on an annual basis, though the Hermosillo plant in Mexico can produce about 300,000.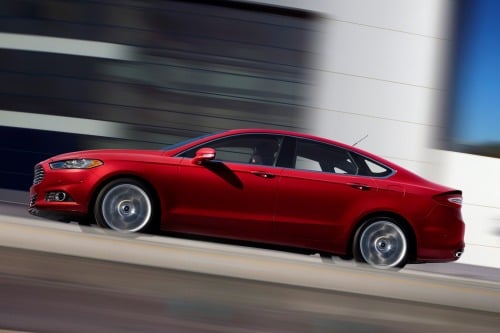 Despite seeing such strong numbers, the Fusion still rides behind the incumbent kings on midsize, Toyota's (NYSE:TM) Camry and Honda's (NYSE:HMC), and a ne comer to the top tier, the Nissan Altima, is rapidly gaining and sits fourth behind the Fusion. However, if production starts to sputter, it could give the other automakers a shot at pushing the Fusion out of the top four at least, and maybe further.
In 2012, Toyota broke 400,000 Camry sales, while Honda and Nissan both surpassed 300,000. Ford sold 241,000 Fusions, though notably, many sales occured prior to the
"Although midsize is still the best-selling segment, in terms of growth, things have stabilized," said Alec Gutierrez, senior analyst at Kelley Blue Book. "With such competitive products from the four automakers, it's going to be a very, very tight race to try and own the segment outright."
Here's how shares of Ford have traded this year: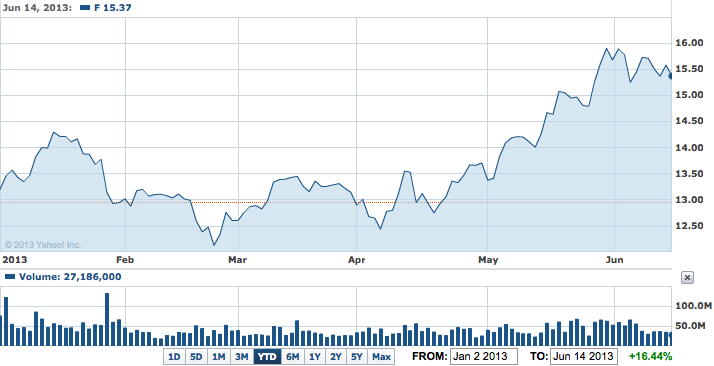 Don't Miss: Does GM Have an Investment Grade Credit Rating in Sight?