Ford Is Taking Lincoln to China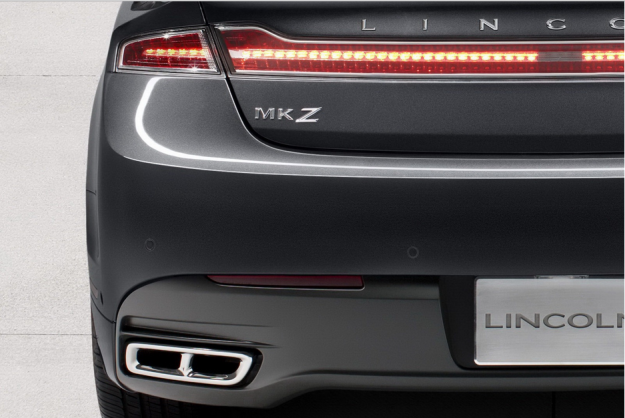 Ford (NYSE:F) has announced that it plans to debut its Lincoln brand in China by the end of 2014 as the world's largest auto market generates fierce competition between both American and Japanese automakers.
Ford's Chief of Asia Pacific Dave Schoch said on Wednesday that the company has picked out ten or eleven Lincoln dealers, four of which will be open by the time Lincolns go on sale in China next year. Schoch also said that Ford would build the Lincolns in America and ship them to China at least at first, but wouldn't give details on specifically which vehicles the company was planning to introduce. A report from Detroit News said that the Lincoln MKZ sedan is a likely candidate for release in China.
Ford is expecting to sell 900,000 vehicles in China 2013, as its sales in the country have jumped 51 percent so far this year. Schoch said that he expects Ford's total market share in China to reach 5 percent by the end of the year, which is double what the company's share in China was at the end of 2011, according to Reuters.
Japanese automakers have been struggling in China recently due to political turmoil over an island in the East China Sea that led to anti-Japanese sentiments among Chinese consumers. Ford's Japanese rivals Honda (NYSE:HMC) and Toyota (NYSE:TM) are expected to sell 750,000 and 900,000 vehicles in China this year respectively, meaning Ford can beat both of them if it tops its own forecast.
Ford has been putting in the work to see those numbers, tailoring vehicles like the Focus compact, the EcoSport, and the Kuga SUV to appeal specifically to Chinese consumers. Ford spent three years alone working on the Chinese version of the Fusion, called the Mondeo. When CEO Alan Mullaly took over the company, he knew that Ford would need to succeed in the Asia Pacific region if it wanted to keep up with competition, and under his initiative the company began designing smaller, more fuel efficient vehicles, which have helped drive Ford's growth both in Asia and the U.S.
General Motors (NYSE:GM) and Volkswagen (VLKAY.PK) currently dominate the Chinese auto market and are both expected to sell around three million vehicles in the country for the year.
Follow Jacqueline on Twitter @Jacqui_WSCS
Don't Miss: Honda Aims at Toyota's Hybrid Empire.