Ford Launches New Edge Crossover Utility Concept and 2 More Heavily Traded Stocks to Follow
Ford Motor Co. (NYSE:F): Current price $16.86
Ford is debuting a new Edge crossover utility concept on Wednesday that is similar to the lighter-weight vehicle that will go on sale in 2014. The company is shelling out $700 million at the Oakville assembly plant in Ontario to build the 2015 Edge along with the Lincoln MKX, both of which will be exported. Design manager Kevin George commented that the goal is to transform the Edge from a "heavyweight boxer to a sprinter — still muscular, but more nimble."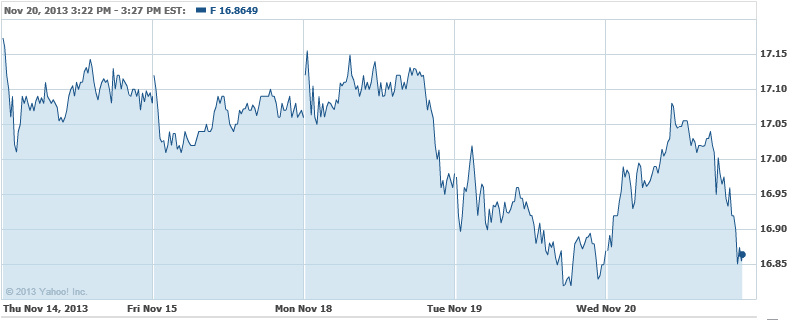 Nokia Corp. (NYSE:NOK): Current price $7.92
On Wednesday, hundreds of workers gathered outside a Nokia factory in southern China to protest what they called unfair treatment after the sale of the firm's mobile phones unit to Microsoft (NASDAQ:MSFT). The confrontation in the industrial city of Dongguan represents the most recent incident in a wave of industrial unrest at Chinese affiliates of foreign manufacturing companies. The employees outside the factory gates said they were struggling to change new contracts offering them lessened employment terms that they said they had been forced to sign following the September agreement between the software giant and the Finnish handset manufacturer.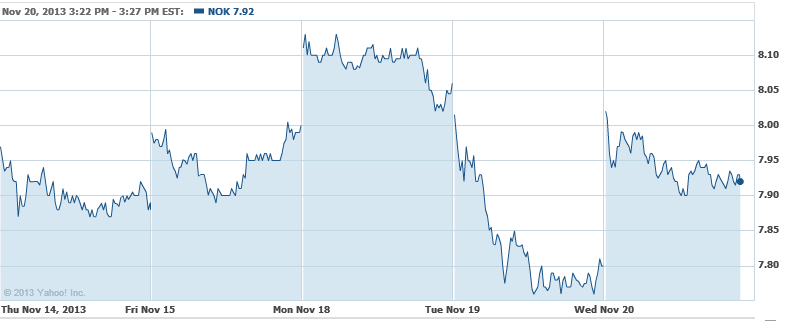 Unilife Corp. (NASDAQ:UNIS): Current price $3.89
Unilife shares are up by more than 38 percent on Wednesday after the firm said it formed a multimillion-dollar supply contract with Hikma Pharmaceuticals. Pursuant to the 15-year contract, Unilife will provide Hikma with prefilled syringes with a range of generic injectable drugs. In return, Hikma will pay Unilife for product sales and $40 million in upfront and milestone payments. An initial payment of $5 million will be made to Unilife at once, with additional $15 million in payments next year.

Don't Miss: The NHTSA Closes the Books on Two Ford Investigations.