Ford Makes Gains in China, J.C. Penney Shows Improvement, and 3 More Hot Stocks
Ford Motor Co. (NYSE:F): Although Ford was late to the Chinese market party, anti-Japanese sentiment in the country has helped the company come within a stone's throw of Toyota (NYSE:TM) and Honda (NYSE:HMC), as Ford hopes to move more than 900,000 vehicles in China this year, possibly even breaching the 1 million mark. Ford has yet to release its Lincoln luxury marque in the country, which it plans to do next year.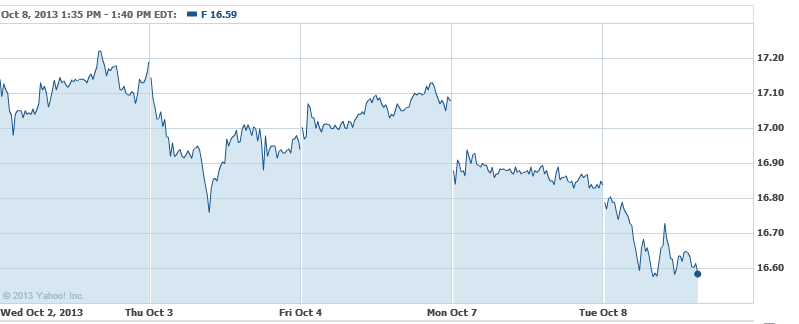 J.C. Penney (NYSE:JCP): J.C. Penney reports that comparable store sales fell 4 percent in September to show an improving trend, while online sales finally showed some strength. However, J.C. Penney struck a cautious note, pointing out that clearance efforts would still put pressure on the company's margins. J.C. Penney also says it will have more than $2 billion on tap for liquidity at the end of the year after it takes into account the common stock offering.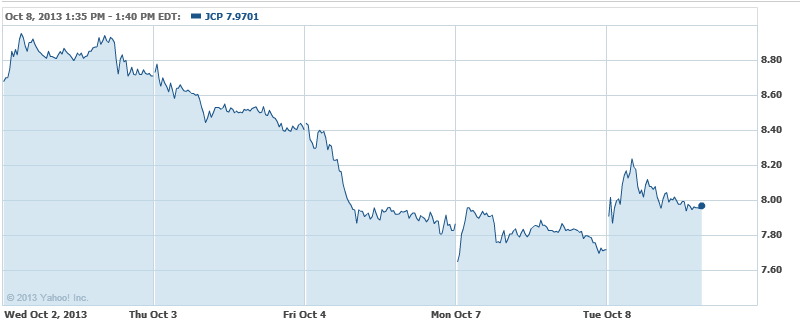 Krispy Kreme Doughnuts (NYSE:KKD): Krispy Kreme announced that it will be launching its signature package coffee at Sam's Club locations throughout the Southeast, noting that the club channel is a good fit for the brand. "These new initiatives are part of our ongoing strategic efforts to significantly build awareness and equity in our coffee program through trial and sales of our existing products in new channels," said Brad Wall, Krispy Kreme's senior vice president of supply chain and off-premise operations.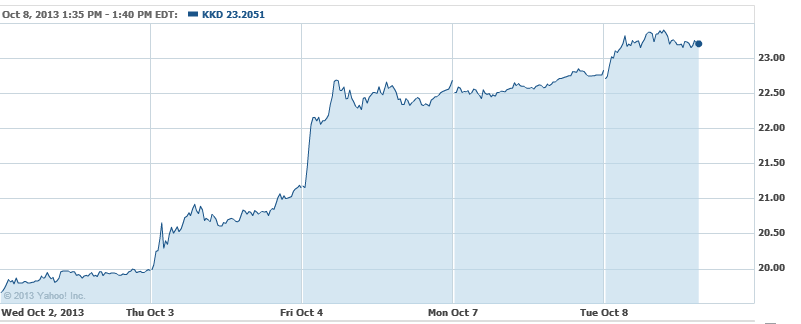 JPMorgan Chase & Co. (NYSE:JPM): JPMorgan is denying charges from the Commodity Futures Trading Commission, which alleged that the company manipulated certain credit markets as part of its ill-fated London Whale trades. JPMorgan is preparing to fight the accusations in court; the CTFC is requesting a payment of up to $100 million and an admission of wrongdoing.

Tesla Motors (NASDAQ:TSLA): Though this story broke last week, Reuters has confirmed that Tesla owns the distinction of having the top-selling car in Norway, with its Model S sedan accounting for 5.1 percent of all cars sold in September, ahead of the Volkswagen Golf. Demand for the Tesla has been ravenous in the country, which is notorious for its high taxes on gasoline vehicles. "There has been an enormous demand for this car, and it doesn't seem to stop. We have a lot of customers on the waiting list right now," said Joar Tenfjord, the head of Tesla's dealership in Bergen.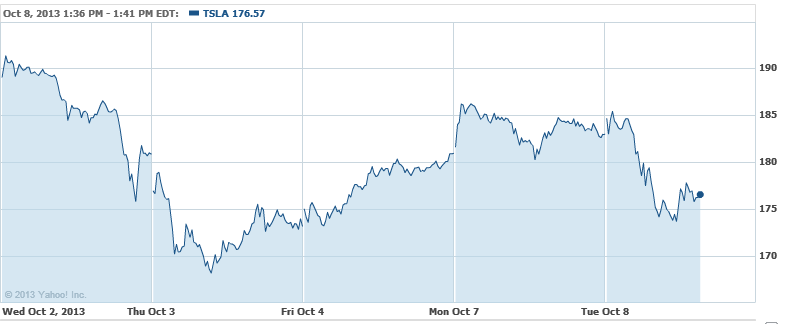 Don't Miss: Are Dealers Afraid of General Motors' New Online Initiative?