Ford Migrates Fiesta Production, Thoratec Gets FDA Approval, and 3 More Hot Stocks
Ford Motor Co. (NYSE:F): The company is intending to move production — at least a portion of it — of the Fiesta to Thailand, to free up some space on North American assembly lines. The move, which is set to take place in 2016, is aimed at maximizing efficiency of the North American plants, to allow for production of new models in the future.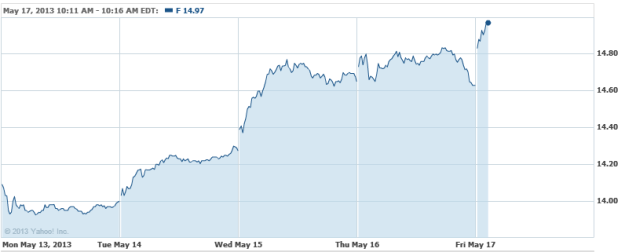 Thoratec Corporation (NASDAQ:THOR): Thoratec has received FDA approval for its Heartmate II pocket controller, which boasts a couple of improvements over the previous model including a lighter, more compact format, as well as compatibility with the company's LVAD system. Investors have either not reacted, or are not blown away by the news, as shares are up only marginally at opening time.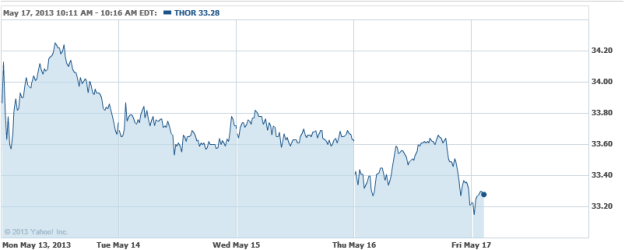 McDonald's (NYSE:MCD): The fast food titan is taking the axe to more of its bloated menu, which currently boasts 145 items, up from 85 a mere 6 years ago. Joining the ill-fated angus burger will be the Caesar salads, the McSkillet Burrito, the Southern Style Biscuit, and steak bagels, in efforts to slim down the menu and take some strain off the overloaded kitchen staff.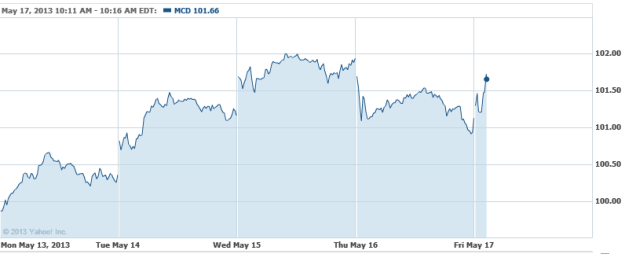 Stryker Corp. (NYSE:SYK): SunTrust has dropped its rating from Neutral to Reduce on the company, due to reform initiatives and near-term product headwinds. A survey conducted by SunTrust indicates that ACO's, CMS bundling, and readmission will negatively impact hips and knees pricing, although the firm raised its price target from $53 to $56.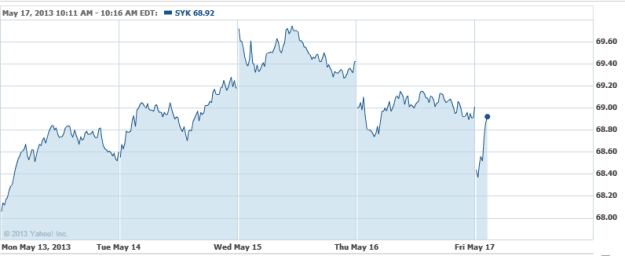 Caterpillar (NYSE:CAT): Caterpillar and Mining Machinery settle the dispute relating to the Siwei acquistion, which resulted in Cat slashing $135 million from the $164.5 million that it still owed to Mining Machinery. A big win for Caterpillar, which had to right off $580 million for accounting problems.

Don't Miss: Ford Takes a Truck-Sized Gamble In India.