Ford Mondeo Gets a Facelift, Debuts as Vignale in Europe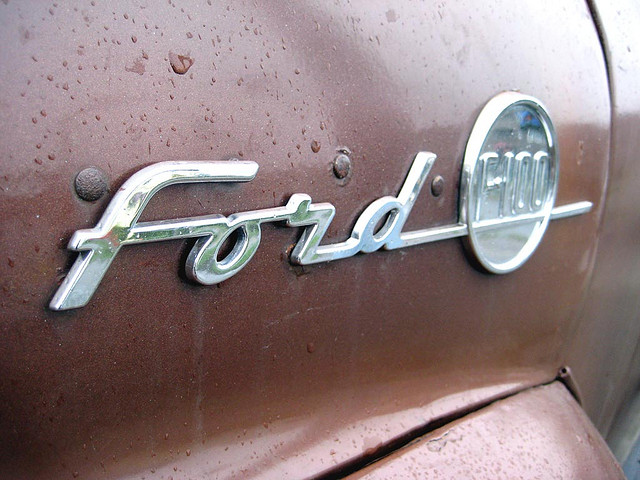 Ford Motor Co. (NYSE:F) is preparing to debut its Vignale at the Frankfurt auto show next week, and with it, the car maker will walk the not-so-delicate line between premium and mass market brands.
Reuters reported on the car's debut appearance Wednesday, explaining that upon first glance, the Ford Vignale might look like a luxury car, but it is actually only a glamorized version of the four-cylinder Ford Mondeo with its leather interior and chrome and mocha-colored bodywork. The makeover Mondeo will launch in Europe in early 2015 and will function to appeal to European consumers who are ready to make the transition from the mass market to premium brand, yet still don't want to shell out the exorbitant pocket change for German manufacturers' luxury cars.
Ford's European sales chief Roeland de Waard explains via Reuters, "This prevents defection of Ford customers who believe they need to go somewhere else as they progress in their careers and make more money."
It's a strategy that many automakers have taken now that the lines between mass market and premium brands are becoming more and more blurred. Since today's vehicle features are largely homogenous and show little differentiation, luxury brands are facing increased pressure to roll out defining cars that distinguish themselves from the mass market game and maintain their luxury status.
The Dearborn, Michigan-based automaker, on the other hand, is happy to simply extend its Ford brand to Europe, dropping the Mineo badge and demonstrating that it can cater to the premium end of the mass market spectrum.
Fortunately for Ford, the company already has a strong customer base that employs the manufacturer to provide it with upscale company cars and vehicles that can rival those of BMW, Audi, and Mercedes but aren't weighed down by the same bulky price tag. It is still unclear what price the Vignale will go for, but Reuters points out that de Waard maintains it will go for a lower price than those of the premium German manufacturers, but will still offer a suitable product.
With that price tag, customers will get more than a car — they will also get Vignale accessories, such as weekend bags and complementary life-time carwashes. These extras will help the Vignale distinguish itself from the mass market pool, and will provide even more incentive to take a drive in what Ford has to offer in Europe.
Although there was once speculation that Vignale would be marketed under the luxury Lincoln badge, the Michigan automaker ultimately decided against this strategy because the premium brand is still being rebuilt and refurbished. Thus, come next week, the Vignale will debut in Germany only sporting the Ford tag, but the automaker is still confident that the madeover-Mondeo will woo customers who are interested in walking the blurred line of the premium and mass market brands.
Don't Miss: New Chevrolet 2016 Corvette Will Have the Name, Price Tag, and Power.