Ford Plays Cautious in Asia, Isis and AstraZeneca Commence Trials, and 3 Other Hot Stocks
Ford Motor Company (NYSE:F): In order to avoid putting itself into a position like the one it found itself in following the crisis in Europe, Ford is setting about to determine the best way to use its facilities in Thailand, which can produce eight times more vehicles than it sells locally. In order not to let that space go to waste and become a liability, Ford wants to join a Thai program to build energy-efficient models after new licenses become available.

Isis Pharmaceuticals (NASDAQ:ISIS): Together with its licensing partner AstraZeneca (NYSE:AZN), Isis has initiated the Phase 1b/2a of its antisense drug ISIS-STATRx in HCC patients, as a part of larger study of the drug and its effect on various different cancers.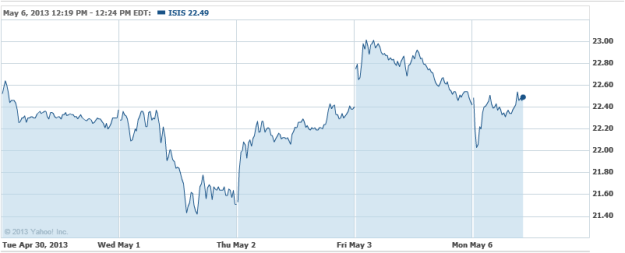 Nielsen Holdings (NYSE:NLSN): Nielsen has confirmed that it sold off its expositions business for around $950 million, to the private equity firm Onex. The sale is apart of the firm's goal to shed excess assets and sharpen its focus. The deal is set to be completed in the first quarter.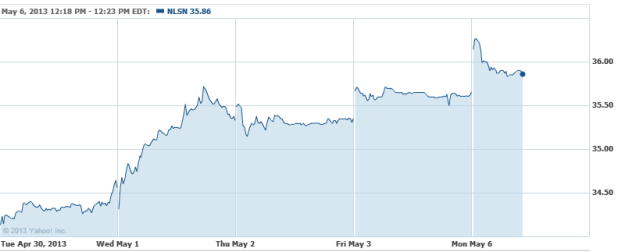 Toyota Motor Corp. (NYSE:TM): The world's largest car maker is expecting to post a fiscal-year operating profit of about 1.3 trillion yen, or roughly $13.1 billion. It will be the first time since the financial crisis that the figure surpassed the 1 trillion yen mark, and will also be about 3.7 times over the amount recorded last year. It additionally represents an upward adjustment of about 150 billion yen from the company's February forecast.

Don't Miss: Have Ford and GM Killed the Japanese Midsize Car?