Ford Preps For Indian Release, Clorox Gets Downgraded, and 3 More Hot Stocks
Ford Motor Co. (NYSE:F): Despite a rather stagnant auto market in India, a strong demand for SUVs is leading Ford to believe that it will help the EcoSport make a strong debut in the nation. To limit possible fallout from the new product, the company is making the vehicle with both left-hand and right-hand drive, and it will also be available for export. Read more about how Detroit is making its comeback.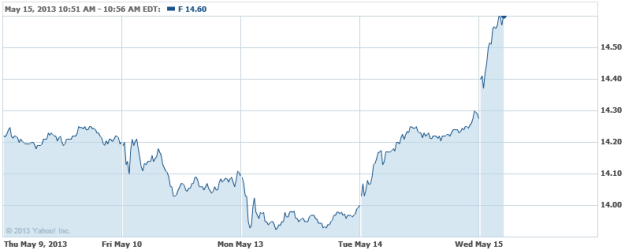 Clorox Company (NYSE:CLX): In spite of its raised dividend, Credit Suisse has downgraded shares of Clorox from Outperform to Neutral, citing the historical P/E ratio, and valuation concerns.

Morgan Stanley (NYSE:MS): Mike Mayo has raised his share-price estimate on Morgan Stanley after a meeting with its CEO, James Gorman, who believes that the bank may reach his profitability target next year. "The new explicit time frame for consolidated ROE allows investors to keep the pressure on," wrote Mayo, who thinks the shares could rally almost 50 percent. He raised his price target from $30 to $36.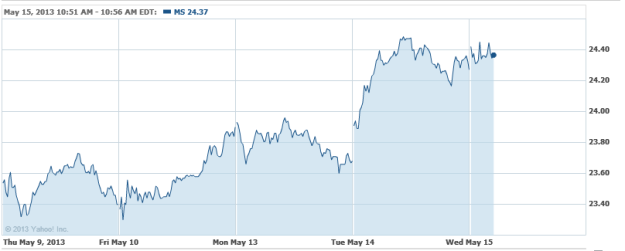 General Motors (NYSE:GM): In efforts to scale down its European operations to better match the demand, GM is moving the production of the Opel Zafira to a plant in Ruesselsheim, Germany, allowing the company to shutter its factory in Bochum. "This will make Ruesselsheim the site to exclusively build the two largest and most work-intensive Opel model classes — the Opel flagship Insignia in all its versions and the Zafira Tourer," Opel said.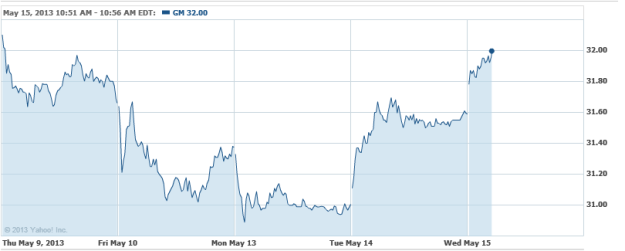 Deere & Company (NYSE:DE): "Cool wet weather in North America has delayed crop planting, slowed construction activity and hurt sales of turf-care equipment," Deere said in regards to its cautious outlook, but first-quarter earnings of $2.76 beat by $0.02, while revenues of $10.9 billion beat by $1.1 billion. Shares took an initial tumble but have regained some ground since.

Don't Miss: Are American Cars Back at the Top of Their Game?