Ford Sees October Gains, Netflix Rides an Upgrade, and 3 More Hot Stocks
Ford Motor Co. (NYSE:F): Ford's October sales came in at 191,985, up 14 percent over October of last year, near the low range of analyst estimates. The Ford namesake saw a 13.2 percent increase as the Lincoln brand saw 38.4 percent growth over 2012. Cars grew 19 percent, utilities grew 9 percent, and trucks were up 14 percent. The Fiesta enjoyed its best October ever, as the F-Series punched through the 60,000 barrier again.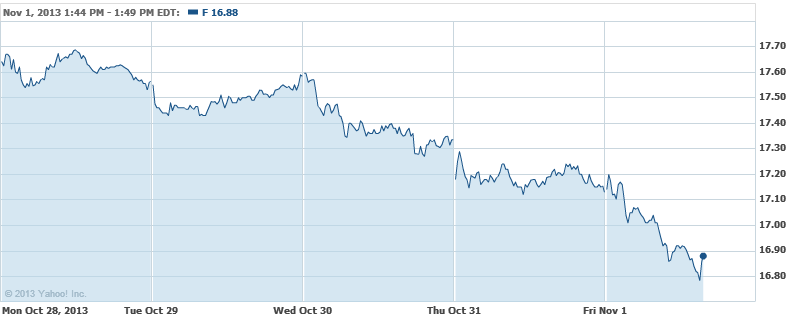 Netflix Inc. (NASDAQ:NFLX): Netflix shares are up as RW Baird slapped a $420 price target on the stock, noting that it has become more comfortable with the risk/reward profile on Netflix and sees growth opportunities in the future. The update comes just after the news that Netflix has signed a deal with Pay-TV provider Waoo! to add its app to set-top boxes; Waoo! boasts 270,000 customers in its native Denmark.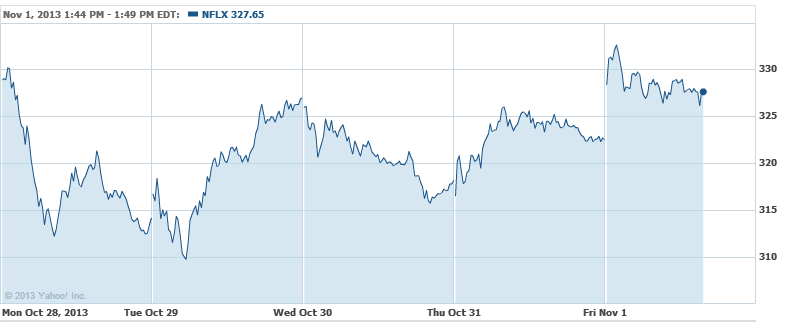 Ariad Pharmaceuticals (NASDAQ:ARIA): Ariad shares are up more than 10 percent after it announced the adoption of a poison pill on Friday. The shares have taken a substantial beating recently related to its Iclusig treatment, which hasn't been meeting the goals that analysts were hoping for. "Based on our review of several cases of drugs that have been suspended by the FDA, there appears to be as good a chance that Iclusig will be permanently withdrawn as returning to market," Leerink's Howard Liang said.

NextEra Energy Inc. (NYSE:NEE): NextEra shares are racing after the company reported EPS of $1.43, a leap of 68 percent, led by gains at its utility and competitive energy segments. The competitive energy business weighed in at $281 million from $44 million a year earlier, as gains from new contract renewables projects surged. Florida Power & Light — which accounts for most of NextEra's revenue — saw growth of 7.7 percent, to $422 million.

Big Lots Inc. (NYSE:BIG): Big Lots will be closing its Big Lots Wholesale, Consolidated International, and Wisconsin Toy wholesale operations before the end of its fiscal year, resulting in a pretax charge of $5 million to $8 million for the third quarter. "As part of our strategic planning process, we have to make difficult decisions about existing businesses or investments where we are not generating a good financial return or where we do not see an opportunity to win longer term," said CEO David Campisi.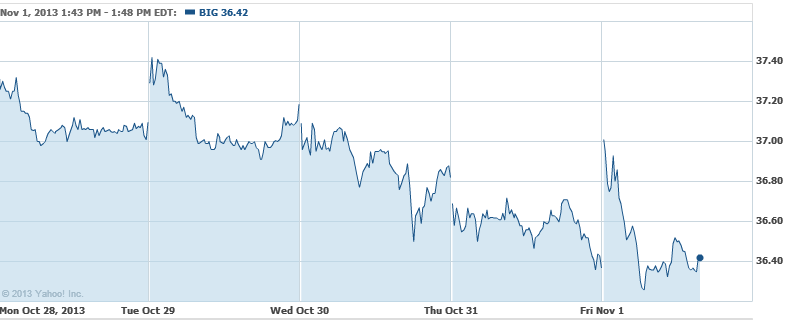 Don't Miss: This Is What Ford's Record October Looked Like.