Ford Sollers Ups Production of SUVs in Russia and 2 Other Hot Stocks to Watch
Ford Motor Co. (NYSE:F): Current price $17.15
Ford Sollers on Monday said that it is expanding its lineup of Ford SUVs produced in Russia to satisfy rising demand. The Ford company will commence full-cycle output of the Ford EcoSport sport utility vehicle next year, and it will be the first vehicle manufactured at a modernized facility in Naberezhnye Chelny, which is Ford Sollers's second vehicle production factory in Tatartsan and its third plant in Russia. Ford EcoSport and Ford Edge reinforce the Ford SUV lineup in the country, which already includes the Ford Explorer and Ford Kuga.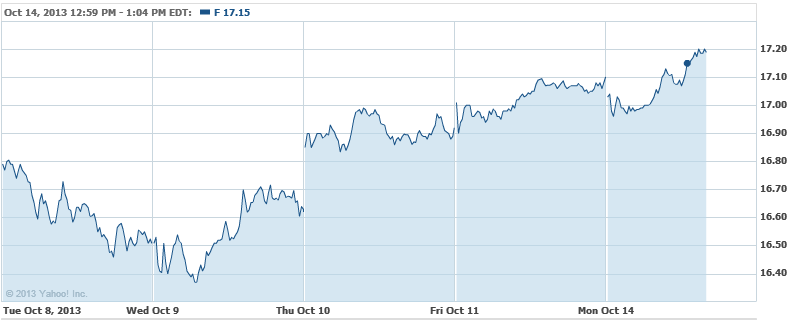 Amarin Corp. PLC (NASDAQ: AMRN): Current price $5.02
Bronstein, Gewirtz & Grossman LLC is probing potential claims on behalf of purchasers of Amarin's securities. The inquiry is about whether certain Amarin officers and/or directors have breached Sections 10b and 20a of the Securities Exchange Act of 1934. On Friday, shares fell by 20.09 percent to close at $5.09, following the Food and Drug Administration's release of its briefing documents for the upcoming Wednesday advisory committee review of Amarin's application that requests expanded approval for the use of its fish oil-based drug, Vascepa, in the treatment of adult patients with high triglycerides with mixed dyslipidemia. The FDA documents raised questions concerning the mineral oil placebo potentially negatively affecting the control group data and thus overstating Vascepa's effectiveness. Shares are down around 4 percent Monday in high volume.

Microsoft Corp. (NASDAQ:MSFT): Current price $
Microsoft said that it is updating its Windows software for cellphones in order to accommodate larger devices and make it easier for motorists to lower distractions while driving. This will mark the third update to Windows Phone 8 software since the system's introduction in 2012. Devices featuring the update will be appearing in the coming weeks, and older phones will be eligible for a free upgrade, as well. Possibly appealing to motorists will be a new Driving Mode that will automatically mute incoming calls and texts.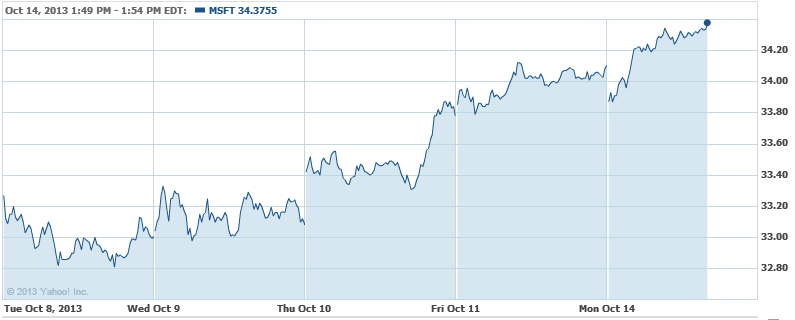 Don't Miss: 9 Automobiles Consumers Avoid Like the Plague.