Ford Updates MyFord App and 4 Auto Stocks Making Headlines Now
Ford Motor Co. (NYSE:F): Current price $13.06
Ford Motor Co. is updating their MyFord Mobile app with real-time information about nearby charging stations for customers who own hybrid electric vehicles, including the Ford C-MAX Energi and Ford Fusion Energi vehicles in the U.S. and Canada. Ford teamed up with charge station aggregator PlugShare to integrate the company's data into their app, which will provide real-time station information.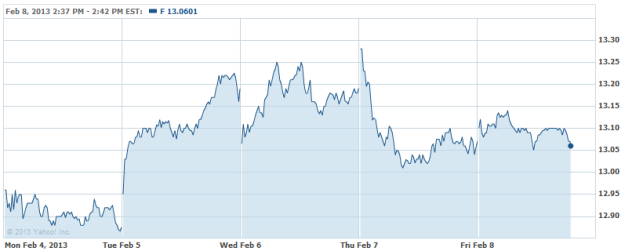 General Motors Company (NYSE:GM):  Current price $28.55
General Motors India plans to sell 48,000 units of the Chevrolet Sail per annum in the country and will be concentrating on the domestic market, a top official today said. In Kerala, GM was looking at sales of 300 units of the premium sedan per month, according to Vice President P Balendran.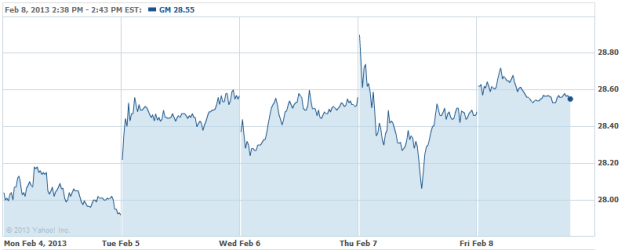 Toyota Motor Corporation (NYSE:TM):  Current price $104.34
The 2014 Toyota Tundra, debuting at the Chicago Auto Show, will reach Toyota Motor Corporation's dealerships in September. The exterior of the 2014 Toyota Tundra features a larger chrome grille along with squared-off fenders and wheel wells.

Honda Motor Co., Ltd. (NYSE:HMC):  Current price $37.91
Honda's United Kingdom's subsidiary has announced the loss of 800 jobs at its Swindon plant. Taking into account the previously announced loss of 325 temporary jobs, 1100 workers are to lose their jobs, amounting to nearly a third of the Swindon workforce.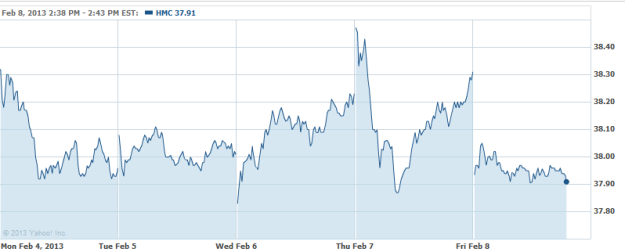 Tesla Motors, Inc. (NASDAQ:TSLA):  Current price $39.32
Tesla is scheduled to announce their fourth quarter results on February 11. The electric car manufacturer had originally projected annual revenue in the range of $560-600 million at the start of 2012, but later revised it downward to $400-440 million, primarily due to a delay in the ramp up of Model S production. Tesla's revenues stood at $106.9 million for the first nine months of 2012. However, now that Tesla has finally installed production capacity of 400 units a week (or about 20,000 units a year), we can expect revenues to be significantly higher in the fourth quarter.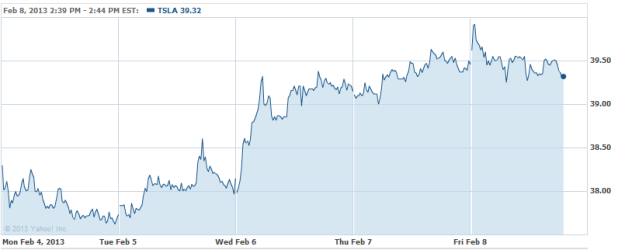 Don't Miss: Auto Loans and Student Debt Bubble Fuel Consumer Borrowing.