Ford Warns of Sliding Yen, Google Grabs a Stake of Uber, and 3 More Hot Stocks
Ford Motor Co. (NYSE:F): Joe Hinrichs, one of Ford's top executives in North America, points out that U.S. workers will miss out on Japanese counterparts if capacity needs to be increased globally to meet demand. Ford has been getting increasingly vocal about the yen, which continues to slide, giving Japanese manufacturers a strong advantage. The yen is about 12 percent down on the dollar so far this year.

Google Inc. (NASDAQ:GOOG): Google has purchased a 7 percent stake in transportation service Uber for $258 million through a funding round that also featured private equity firm TPG and values Uber at around $3.5 billion. Larry Page reportedly personally pushed for the deal to happen; TechCrunch said Page sold Uber CEO Travis Kalanick on Google's ability to help Uber expand beyond transportation services.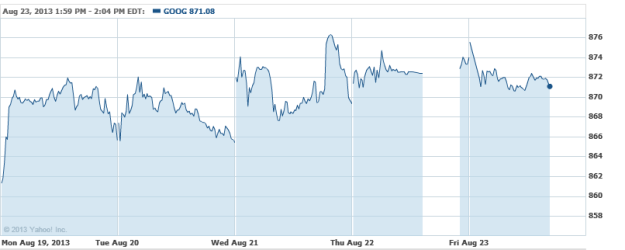 Gannett Co. Inc. (NYSE:GCI): Shares are trading down slightly as Gannett and Belo revealed that a second request for information and documents was sent by the U.S. Department of Justice in connection to the merger between the two companies, though they maintain that they still expect the deal to close by the end of the year.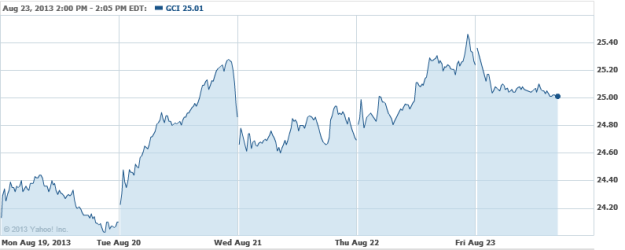 Monster Beverage Corp. (NASDAQ:MNST): Goldman Sachs reports that Nielsen data shows sales at Monster Beverage have accelerated to 13 percent growth from 10 percent the previous month and that energy drink sales were up 7.4 percent overall. Investors don't seem too impressed; Monster shares are trading just under flat.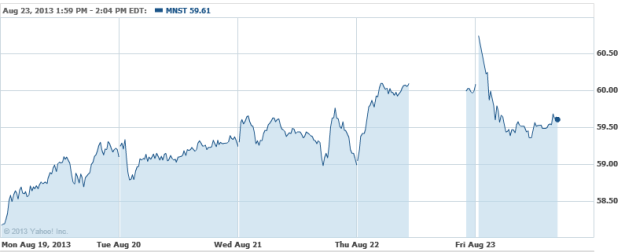 Renren Inc. (NYSE:RENN): Shares are trading up as the company gets an upgrade to Hold by Jefferies following Renren's sale of its Nuomi group-buying site to Baidu. The analyst move comes just about a week after the same firm downgraded the shares.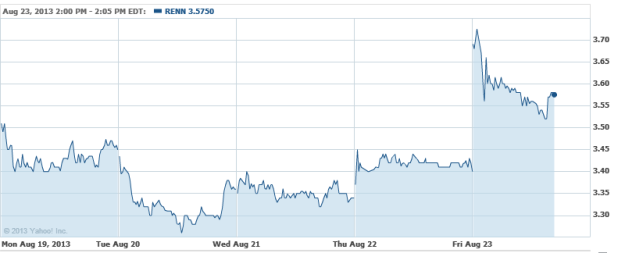 Don't Miss: Tesla Superchargers Don't Heed 'Don't Mess with Texas' Warning.