Ford's European Strategy, SodaStream and Whirlpool's New Alliance, and 2 More Hot Stocks
Ford Motor Co. (NYSE:F): In order to help revive its sales in Europe — which have taken a serious hit over the last couple of years, Ford is pushing for new models over rentals to help reduce reliance on low-margin sales to rental-car companies. New models, like the EcoSport compact SUV, will spearhead the effort to take the company's 17 percent of sales to rental agencies down to 13 percent by early 2015. The company is expecting to lose about $2 billion in the region.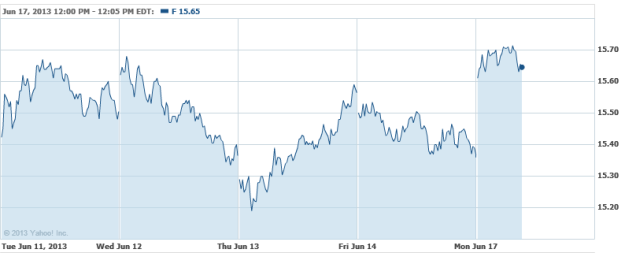 SodaStream International (NASDAQ:SODA): SodaStream has announced a partnership with Whirlpool (NYSE:WHR) that could see the popular home carbonation system be offered under the KitchenAid brand, which could be available at retail in the fourth quarter of this year. Analysts believe that clear benefits exist for both, with SodaStream gaining a major partner and Whirlpool jumping into a new product line.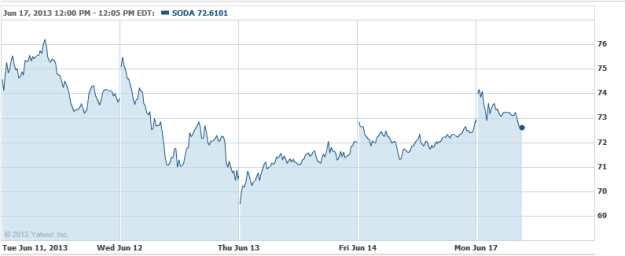 Netflix (NASDAQ:NFLX): shares are ripping almost 7 percent on the news that the movie streaming service has partnered with DreamWorks Animation (NASDAQ:DWA), in the largest deal for original first-run content in Netflix history. The children's offerings see significant strengthening, as the company now has the rights to air shows such as Shrek and Kung Fu Panda. However, financial terms were not disclosed.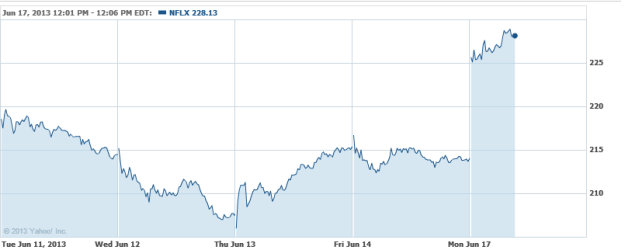 Don't Miss: Is Ford's Lack of Fusion Supply a Concern?