Ford's IRS Tax Battle Ruling Thrown Out By Supreme Court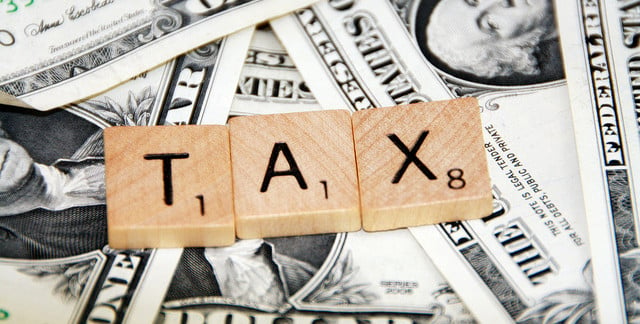 Apparently, overpaying the Internal Revenue Service can be problematic. For Ford (NYSE:F), the saga began nearly thirty years ago. From 1983 to 1989, and in 1992 and 1994, the IRS claimed that the automaker had paid less taxes than it should have, and so in 1991, 1992, and 1994, Ford made payments to the Internal Revenue Service totaling $875 million.
Then, in 1994, the company asked the IRS to treat the funds as advanced payments rather than a cash bond, meaning the company could be entitled to interest. According to the agency, taxpayers can either make advanced payments or pay a cash bond. A cash bond is only a payment of a specific amount of money that guarantees additional payments will be made in the future; in the case a taxpayer does underpay, a cash bond will prevent the taxpayer from owing interest on back taxes.
The IRS later found that Ford had overpaid its taxes and agreed to pay the company interest, but only from the date the agency had agreed to treat the funds as advanced payments.
Ford sued the IRS in 2008, arguing that its overpayments were basically a loan to the IRS that should have accrued interest. However, United States District Judge Patrick Duggan of the Eastern District of Michigan found in 2010 that even though Ford's argument "may have some merit," the agency's position was reasonable, reported the Detroit Free Press. He denied Ford the $470 million interest payment. At issue was the fact that the federal law does not define the date of overpayment, according to the publication.
Then in 2012, the U.S. Appeals Court ruled against Ford as well, and the case progressed to the Supreme Court. But the Department of Justice claimed in court briefs that it should have been heard by the United States Court of Federal Claims. On Monday, the Supreme Court justices threw out the Sixth U.S. Circuit Court of Appeals ruling in favor of the government and asked the court to examine the case again. In their unsigned opinion, the court said the government had raised a new argument in its court documents that the appeals court had not yet reviewed when it made its original decision.
The U.S. Chamber of Commerce supports Ford's petition for a hear, noting that the Sixth Circuit ruling would make it easier for the government to withhold money owed to businesses, reported Reuters.
Follow Meghan on Twitter @MFoley_WSCS
Don't Miss: 7 Highest-Rated Car Financing Services.