Ford Motor Co. (NYSE:F): It was a huge month for Ford, which moved 212,584 vehicles for an 18 percent gain over April of 2012, and the best April since 2007. The Ford Fusion and Escape models, as well as Lincoln's MKZ model set sales records, and the F-Series pickups grew over 24 percent, and Escape sales grew a monstrous 52 percent. Check out more on the Ford Escape here: Ford Escape: This SUV Maker Is Reading Your Facebook Posts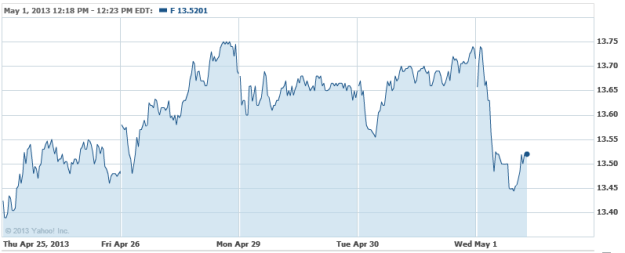 Altria Group (NYSE:MO): Tabacco stocks are ready to light up, at least according to money manager L.A. Little. Companies like Altria and Philip Morris (NYSE:PM) which are sitting on cash piles and consistently issue dividends, and attract funds looking for yields. The usual big players are poised to offer what they usually do, but perhaps more — while smaller companies (or "sleepers") are also positioned well for those looking to replace bonds with steady performing stocks with large dividends.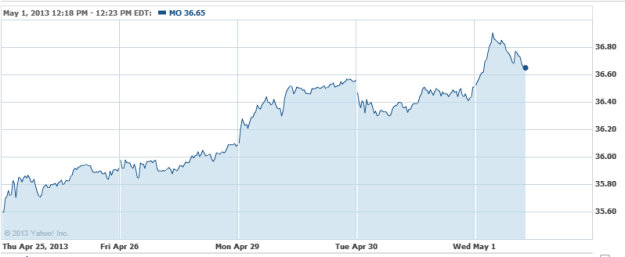 Viacom (NYSE:VIAB): Stocks are running high for Viacom, as it surpassed its earning estimates for the quarter but fell short of its revenue expectations. EPS of $0.96 was enough to beat by $0.01, but revenues of $3.14 billion just barely missed by $0.06 billion. Humble growth was observed in advertising revenue, and increases in revenue in the Media Networks segment increased 2 percent to $2.23 billion to help offset a 20 percent decline in Filmed Entertainment revenue.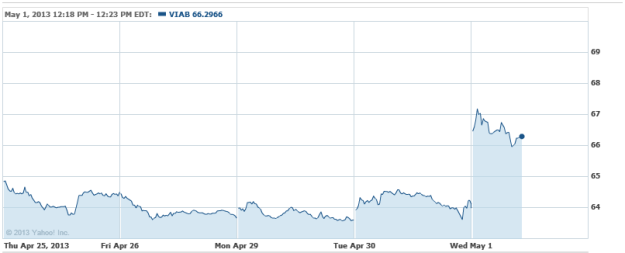 Garmin (NASDAQ:GRMN): Despite beating estimates of both earnings and revenue, Garmin's stock has slid about 3 percent in markets today. Earnings per share of $0.45 beat by $0.04. Revenue of $532 million didn't slide as much as analysts expected, beating estimates by $13.36 million, and declining 4.4 percent year-over-year. Fitness and aviation saw increased growth, though not enough to offset the decreases seen in automotive, marine, and outdoor segments.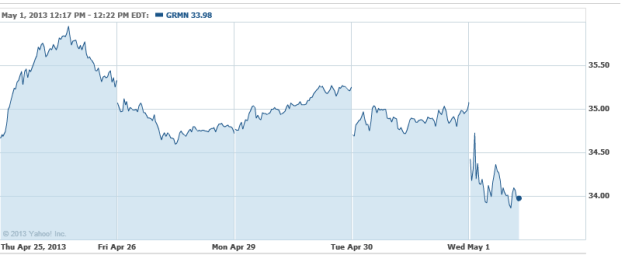 Don't Miss: Why Isn't Anybody Buying a Cheap Car Anymore?