Ford's New Rating: Junk No More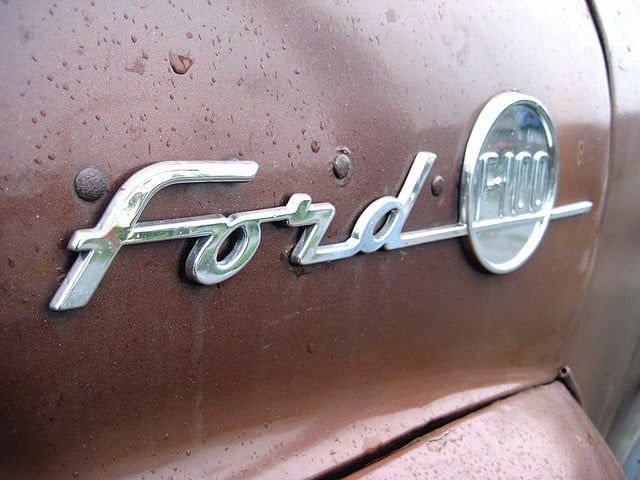 Ford's (NYSE:F) darkest days seem behind the automaker, and the S&P Ratings Services are backing up the notion with a new credit status. Ford is now "investment grade," according to the S&P rating system, following yet another month of improving sales worldwide. On top of its immensely popular F-Series trucks, Ford has the best-selling U.S. midsize car for August and all of 2013 — the Ford Fusion.
It has been a long climb back to the top for Ford, which received its "junk" rating back in 2005. The latest upgrade puts Ford at BBB-, the entry level of investment-grade territory. The automaker is coming off an August in which 71,115 F-Series trucks were sold in the United States, beating the second-place finisher by 27,000 vehicles. Overall, Ford sales in August were up 12 percent year-on-year, which was its best for retail sales since 2006.
Besides the impressive stats on its pickups, Ford is managing to pace U.S. automakers in light cars as well. The Fusion once again cracked the top 15 vehicles sold in the U.S. during August (the Fusion holds 10th place on the year). Japanese automakers continued to best the industry in sales of compact and midsize cars. However, Ford's biggest U.S. rival received its own upgrade from S&P Ratings Services.
General Motors (NYSE:GM) received an upgrade to BB+, the highest rating S&P gives out before awarding investment status to a company. GM's sales were up 15 percent in August, a figure that beat analysts' expectations by 4 percent. The automaker posted an increase for its crossover Chevy Equinox of 24 percent, giving GM a second strong seller, while sales of the Chevy Cruze slipped 8 percent on the month.
Auto industry leader Toyota (NYSE:TM) also had an excellent August, with sales of the Camry up 22 percent year-on-year, enough to knock the Chevy Silverado out of second place in sales. However, U.S. automakers are posting earnings that recall pre-recession times, something the S&P report noted.
According to a Wall Street Journal report, Ford received its upgrade as much for its pension funding as its sales in the United States and China, while GM's global outlook is steadily improving. Both automakers face tests in Europe. For now, they are exhibiting a strong foundation after more than five years of occupying shaky ground.
Don't Miss: Who Got Left Behind in the GM Bailout?