Forget Frankfurt: These 6 Automobiles Drove Action at Home
Auto shows are known for their exposition of the awesome, the insane, and even the impossible. This year's Frankfurt Motor Show was no exception. From six-figure luxury hybrids to compact cars with roaring engines, it's safe to say most auto consumers will be admiring those concept cars from afar. Here are six automobiles that drove a fascinating week of news at home.
1. The CLA Slipped Into Showrooms
What's the lowest price one could possibly pay for a new Mercedes Benz (DDAIF.PK)? That threshold is getting lower than ever as the Mercedes CLA makes its way into showrooms. Cleverly tagged at $29,900, there's no way to drive one off the lot without spending over $30K, but the symbolic nature of the price is appreciated. This is one concept car the public is more than happy to receive. The GLA from Frankfurt can wait.
2. The 2014 Corolla Debuted in Mississippi
Toyota (NYSE:TM) flashed a concept Yaris hybrid with 420 hp (!) on the menu in Frankfurt, but back in Ole Miss the old, reliable Corolla made its 2014 model debut. Toyota employs over 3,000 workers in plants near Tupelo, Mississippi, which will supply the ongoing roll-out of the restyled Corolla that began last week. Pricing begins at $16,800.
3. Enter the Wrangler Dragon
Chrylser (FIATY.PK) teased its Jeep Wrangler Dragon Edition at last year's Beijing International Auto Expo — in the Year of the Dragon — and the company announced this popular concept was going on sale this fall. Starting at $36,095, it's an example of the best-case scenario for automakers at big-ticket auto shows. Jeep's concept had an audience, and this limited edition winner will be in their hands within months.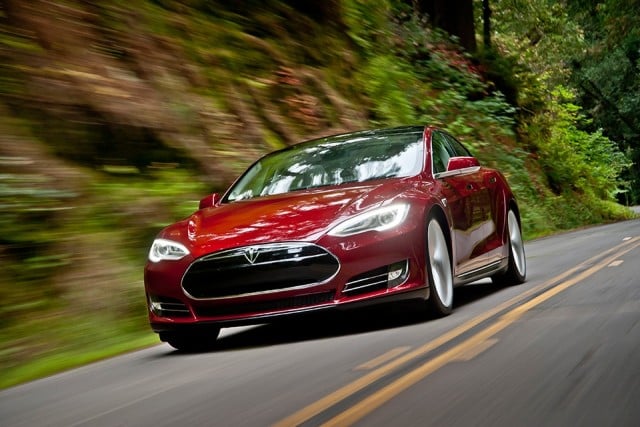 4. A Tesla Started to Seem Affordable
BMW's i8 hybrid appeared in Franfurt and, priced at $135,700, sticker shock came standard. In fact, Tesla's (NASDAQ:TSLA) offerings started seeming affordable by comparison. Priced at $71,070, the base Model S has more than cost savings to deliver. Tesla's flagship sedan can travel between 200 and 265 miles on a full charge, while the i8 can get about 22 miles in electric-only mode, getting approximately 94 mpg overall.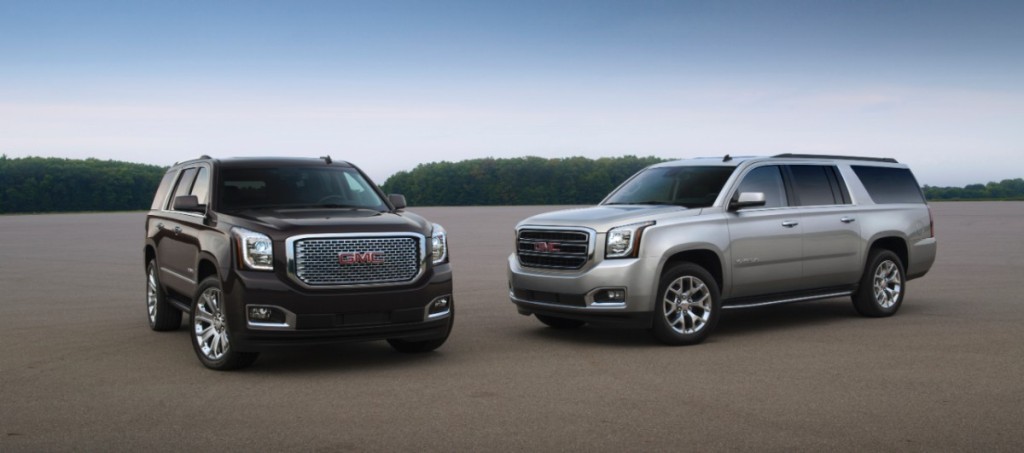 5. GM Got Back to Big
While efficient compacts and electric vehicles are the talk of the town, General Motors (NYSE:GM) is making sure everyone knows it makes the big trucks, and it's using more than one to prove it. The GMC Yukon line — including the Yukon XL and Yukon Denali — debuted in Los Angeles, and on top of that, the Chevy Suburban and Tahoe were feted in New York. These trucks go on sale in early 2014.
6. Ford Hustled to Meet Raptor Demand
Like GM, Ford (NYSE:F) is greatly succeeding with trucks that shun fuel efficiency and deliver high profit margins for automakers. Ford has a hit on its hands with the F-150 Raptor SVT, which is flying off the lots four times faster than the average pace for automobiles. To compensate for the demand, Ford is pushing production levels from three Raptors per hour to five. At a base price of $44,035, it's easy to see why Ford's transaction price was higher than its competition in August.
It was a fascinating display by the auto industry at the Frankfurt Motor Show, but back at home, there were plenty of stories about real-world cars worth considering.
Don't Miss: Is Toyota Overspending on Camry Incentives?