Former FDIC Chair: Financial Regulators Haven't Done Enough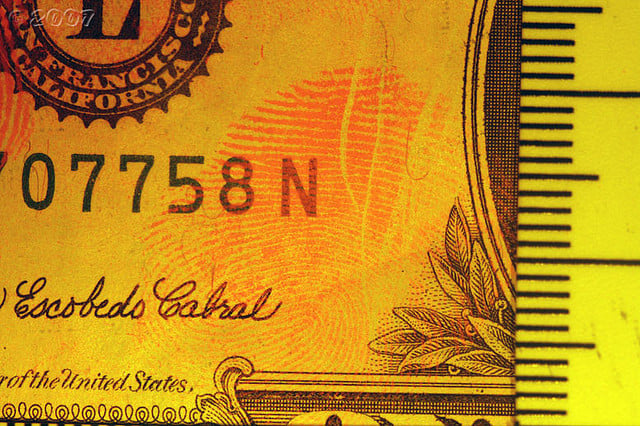 In many analyses, the September 2008 bankruptcy of Lehman Brothers, which was the fourth-largest investment bank in the United States at the time, is often pointed to as the symbolic domino that caused one financial institution after another to begin wobbling. That collective unsteadiness put the industry and the economy as a whole in crisis.
"There is likely to be a domino effect as other firms and individuals who relied on Lehman for financing feel the effects of its meltdown," Charles Tatelbaum, a bankruptcy lawyer and former editor of the American Bankruptcy Institute Journal, told Bloomberg at the time. "The whole thing is frankly frightening for the U.S. economy."
Five years have now passed since Lehman Brothers collapsed and the federal government began bailing out institutions like American International Group (NYSE:AIG) and Citigroup (NYSE:C). But whether the financial sector is back on solid footing is a matter much debated on Wall Street and on Capital Hill. Some say new financial regulations have put an undue burden on the industry, while others argue that the government has not gone far enough.
When asked by Bloomberg Television's Trish Reagan and Mike McKee on "In the Loop with Betty Liu," Sheila Bair, who chaired the Federal Deposit Insurance Corp. from 2006 to 2011, said regulators have not "done nearly enough" to insure another Lehman Brothers-like event would never happen again.
"There are a lot of problems," Bair said, but her main concern is that the problem of excess leverage has still not been solved. "Large financial institutions still have way too much leverage," she said on the Bloomberg program. "If you look at their off-balance sheet exposures, the amount of risk that is being supportive by tangible common equities is about 3.5 percent to 4 percent."
Banks have become more capitalized as a result of the Federal Reserve's stress tests, with the amount of capital held by the six largest U.S. lenders doubling since 2008. But it is important to remember that regulators started at a low baseline; policymakers and some Wall Street experts say more capital is needed.
Leverage was one of the primary causes of the financial crisis: it caused the system to be fragile and it was the reason banks needed bailouts. "They did not have enough equity to absorb losses once the losses came," Bair explained. In a 2010 speech, Morgan Stanley (NYSE:MS) CEO James Gorman gave a similar assessment. "What caused the financial crisis?" he asked. "Illiquid assets, funded short term, held by over-leveraged institutions that were inadequately capitalized."
Further undermining the financial sector's recovery is the industrywide reluctance to simplify legal structures, Bair said.
She suggested that regulators require banks to wall off "insured deposits from securities and derivatives trading activity" and "make sure it just supports commercial banking." The 1933 Banking Act contained four provisions, known as the Glass-Steagall Act, that separated commercial banking from investment banking. The driver of the legislation was the common belief that the 1929 crash was caused, to a large degree, by the misuse of customer funds to support securities and underwriting.
However, loopholes did allow for banks to use subsidiaries and affiliates to conduct limited investment business with customers, and that practice became popular in the 1970s. In 1999, with the passage of the Gramm-Leach-Bliley Act, sections of the Glass-Steagall Act were repealed, allowing bank holding companies to expand their securities and insurance activities by becoming financial holding companies.
"I think Citigroup is kind of the poster child for how the repeal of Glass-Steagall Act created banks that were too big to manage," Bair told Bloomberg Television. "So, yes, it is one of the factors, but I think excess leverage is really at the top of my list leading up to the crisis and still is something that has been fixed."
Bair also said she believes it is possible for banks to function properly without restoring the legislation. "It is okay to keep" securities and derivatives activities in the same organization as long as those business are separated from the insured bank" in a division that she calls the "firewall of integrity."
Some on Wall Street and many on Capitol Hill argue that banks are still too big to manage. According to data accumulated by Bloomberg, the largest U.S. banks have only grown bigger since 2007, with combined assets swelling 28 percent. As for Bair, she skirted the question of whether the United States needs fewer small banks and more big banks. "I am more for simpler banks as opposed to size," she told Bloomberg Television.
"I do think sheer size, at some point you get into questions about market power, political power, but I think the complexity, intermingling commercial banking with market making and derivatives market making supporting all of that with government safety net programs, I think that is very hard," Bair continued. "I think there are very different skill sets that are acquired with the security and derivatives market making operation in traditional commercial banking."
Bair noted that her critics said banks should be more akin to utilities than to financial service institutions, which have a strong focus on making money. But she argued a different position during the Bloomberg Television interview.
"I want these guys to stand on their own two feet. I want market discipline, I want better disclosure, I want understanding what they are on the hook for losses if they get into trouble. I want higher capital requirements, you bet," she said. Banks are large and complex now, and they have access to government safety net programs. This "increases their incentive to leverage," Bair said. "We need much stronger capital requirements, and that will create market incentives to downsize because it will increase their funding costs, especially if they have tougher capital and long-term debt requirements."
Critics contend that banks are larger because of the Dodd–Frank Wall Street Reform and Consumer Protection Act, which was signed into law in 2010 as a means to increase financial regulation to avoid another crisis and keep taxpayers off the hook in case a crisis does occur. The new regulations have not only forced banks to increase their capital reserves but have created a process to govern what happens the next time a big financial institution faces bankruptcy.
That process was codified in Dodd-Frank's Title II — the bankruptcy for banks clause that one securities attorney called the "single best part of the financial reform act," according to CNBC.
Under that process, management would be removed, the bank holding company put in a receivership, and its subsidiaries placed in a so-called bridge company financed by the FDIC. Stockholders would be wiped out, and debt holders would bear the losses. Critics of the process say it helps put a failing major institution of business, but Bair maintains it could work.
"For now, the best way to do it is to take control of the holding company which owns and controls this morass [of subsidiaries], put that into receivership have the creditors and the shareholders of the company on the hook for losses, and at that point, you can make a decision about foreign operations — whether they are viable and add franchise value — and the new receiving, the FDIC wants to continue to support them, or whether you want to spin them off into the bankruptcy authorities of a former jurisdiction," she said during her Bloomberg interview.
Bair's last suggestion: banks should cooperate better with regulators.
Follow Meghan on Twitter @MFoley_WSCS
Don't Miss: Citigroup: Removing Last Blemish of Government Bailout.