Fossil Expected to Report Upside Q4 Numbers and 4 Stock Analyses Turning Heads
Liberty Global Inc. (NASDAQ:LBTYA): Current Price: $67.02
Stifel Nicolaus decided to raise its price target on Liberty Global following the company's agreement to acquire Virgin Media (NASDAQ:VMED) for $23.3 billion. The firm is convinced that Liberty possesses material opportunities from the integration and it believes that yesterday's weakness in Liberty's stock is a buying opportunity.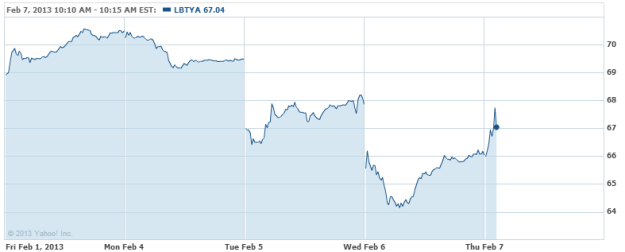 Akamai Technologies Inc. (NASDAQ:AKAM): Current Price: $34.77
According to Cowen, Akamai reverted back to a "show me" story after its disappointing Q4 results. The firm continues to believe that the value in Akamai has been rising due to cloud, and it predicts that growth will continue during 2014. The firm gives an Outperform rating on the stock.
Are these stocks a buy or sell? Let us help you decide. Check out our Stock Picker Newsletter now.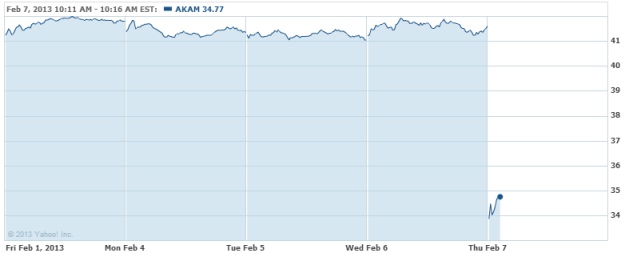 Fossil, Inc. (NASDAQ:FOSL): Current Price: $104.03
According to Cowen, Fossil will report upside Q4 results on Tuesday and it believes that shares will trade higher after the release. The firm predicts that it will see improved margins, international distribution growth, and continued innovation in its watch business. Shares have an Outperform rating.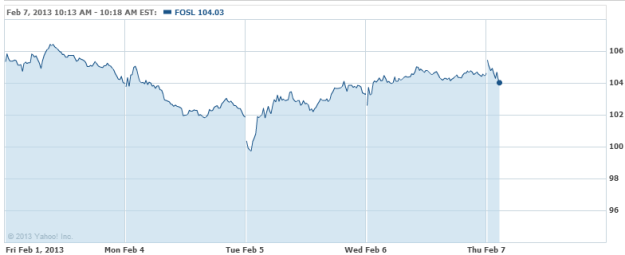 Cobalt International Energy, Inc. (NYSE:CIE): Current Price: $24.88
Stifel Nicolaus is convinced that Cobalt has significant opportunity to increase its value during 2013 as it intends to test eight prospects with a combined mean unrisked potential with a worth of $32.50 per share, according to Stifel. The firm keeps its Buy rating on the stock.

Michael Kors Holdings (NYSE:KORS): Current Price: $55.21
Morgan Stanley believes that the Michael Kors Q3 report scheduled for next Tuesday will be a catalyst to drive shares higher. The firm said search analysis shows that U.S. consumers have been searching Michael Kors more than Coach (NYSE:COH) and trends are not slowing. The analyst is convinced that Michael Kors will provide what is viewed as conservative guidance and keeps an Overweight rating and $68 price target on the stock.

Don't Miss: Is Shutterfly a Hidden Gem?