Foundation Medicine: A Unique Cancer Play Backed By Google Ventures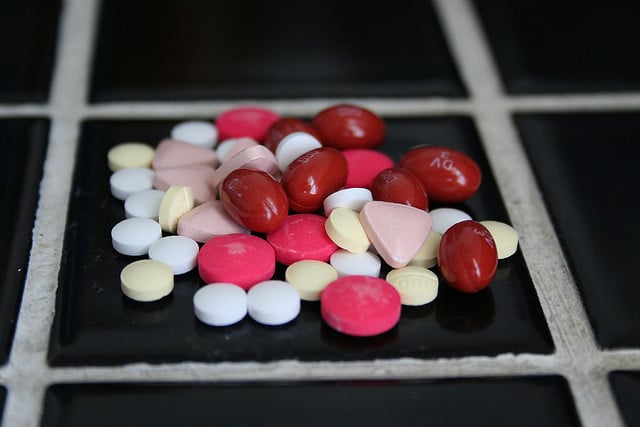 With the earnings season now upon us, investors have an opportunity to look for companies that are expecting to see strong growth over the next year. Companies may raise guidance and growth expectations for a number of reasons. Sometimes the growth is a temporary blip, but sometimes it represents a long-term shift that should take the company to new highs. One company that appears to be setting up for significant long-term growth is Foundation Medicine (NASDAQ:FMI).
Foundation Medicine is a molecular information company focused on revolutionizing the way that cancer patients are treated. The company has developed a proprietary molecular information plan that generates actionable genomic information about a patient's individual cancer, enabling doctors to optimize treatments in clinical practice. This platform will also allow biopharmaceutical companies to develop targeted oncology therapies more effectively.
The company held its initial public offering (or, IPO) on September 25, 2013. The company sold 5.9 million shares at an offering price of $18 per share. The final price was higher than the initial range of $14-$16, which typically signals strong demand. Since the IPO, shares of Foundation Medicine have swung around pretty violently. Shares traded as high as $41.51 following the IPO but then sold off over the next few months before reaching an eventual 52-week low of $20.00. A catalyst was needed to spark some life back into the trading volume and that catalyst occurred just a few days ago when Foundation Medicine announced preliminary unaudited results for the year ended December 31, 2013. For 2013, FMI generated revenue of approximately $29 million compared to just $10.6 million for the prior year. That represents a year-over-year increase of just under 200 percent. The company also reported that it had sold approximately 3,750 FoundationOne clinical tests during the fourth quarter of 2013, compared to just 2,577 during the third quarter.
In addition to reporting strong growth in 2013, Foundation Medicine announced that it expected to generate total revenue for 2014 in the range of $52 to $58 million. This expectation is based on the company's own estimate that it can deliver between 22,000 and 25,000 clinical tests in 2014. The anticipated growth over the next 12 months will come from the company's two clinical products: FoundationOne and FoundationOne Heme.
FoundationOne is the first commercially available targeted sequencing assay utilizing clinical grade next-generation sequencing in cancer specimens. The best way to understand how it works is to compare it to older generation tests. Older generation tests are not comprehensive and are limited to their available tissue samples. Additionally, the doctors may not know which tests they should run. FoundationOne solves this problem because it offers a single genomic test for all solid tumors. The test will scan for all relevant DNA information, which will then be passed along to physicians.
Ordering FoundationOne is a fairly straight forward process. The physician simply checks a box that enables FoundationOne to contact pathology in order to obtain a tissue sample. Once received, FMI's lab will scan the tissue and extract only the cancerous genes from the tissue's DNA. Once the genes have been extracted, they will be sequenced in order to reveal the necessary information to help put a treatment plan together. Foundation Medicine will then prepare a written report, which will contain treatment options as well as any open clinical trials that might be best. All of the options in the report will be supported by peer reviewed research. This is truly a state of the art treatment option that should see exponential growth in the coming years.
The company launched its second commercially available targeted sequencing assay, FoundationOne Heme, on December 16, 2013.  FoundationOne Heme is a genomic profile for hematologic cancers designed to provide physicians with clinically actionable information to guide treatment options for patients based on the genomic profile of their cancer. This assay has the ability to detect all classes of genomic alterations, including base pair substitutions, insertions and deletions, copy number alterations, and select gene rearrangements in 405 cancer-related genes. Heme also has the ability to employ RNA sequencing across 265 genes. If Foundation Medicine can generate similar sales in Heme that it has in FoundationOne, the company's 2014 guidance may prove to be conservative.
In addition to the strong science behind the company, several prominent firms are standing firmly behind the company. Without question, the most prominent firm is Google Ventures, the venture capital arm of Google (NASDAQ:GOOG). Google Ventures has backed more than 200 companies since its launch in 2009. The company has a diversified investment strategy which includes allocations to companies working on cancer treatment, urban transportation, and energy use, to name a few.
Firms backed by Google Ventures have additional advantages such as access to Google's team of engineers, scientists, and technology. Google Ventures also offers workshops which provide training and discussions about the skills that startups need to succeed. Google Ventures is more than just a bank; they are a fully engrossed enterprise trying to change the world. Given the intelligence levels of those running Google and Google Ventures, Foundation Medicine couldn't ask for a better partner to help them grow.
Several other prominent funds have also taken an investment stake in Foundation Medicine.  As of the third-quarter 2013, those funds included:
Citadel Advisors
Pier Capital
Ameriprise Financial
Driehaus Capital
New York State Common Retirement Fund
I expect the inflow of institutional capital to dramatically increase as Foundation Medicine continues to expand its product offerings. This appears to be just the beginning of an opportunity to get in on the ground floor of a company that may revolutionize the way cancer patients are treated.
Follow Tom on Twitter @TommyMeyer82
More From Wall St. Cheat Sheet: