Fox's ESPN-Competing Network Is Hung Up on Fees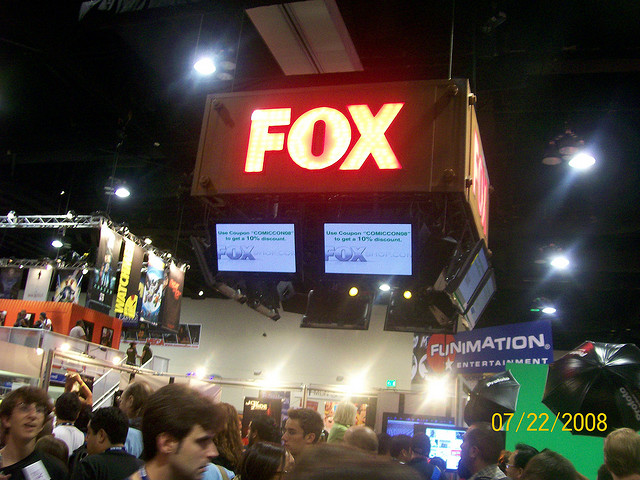 21st Century Fox (NASDAQ:FOXA) is set to launch its ESPN-competing sports network, Fox Sports 1, by August 17, but it has yet to ink deals with the three biggest pay-TV providers in the U.S., leading some to speculate that the launch of the new network will be postponed.
The three companies — Dish Network (NASDAQ:DISH), DirecTV (NASDAQ:DTV), and Time Warner Cable (NYSE:TWC) — have a total of 46 million subscribers that are not yet set to receive Fox Sports 1 when the channel comes out, replacing motor-sports channel Speed, this weekend. The pay-TV providers are in negotiations with Fox, but the companies are hung up on retransmission fees, which have been a recent thorn in the side of pay-TV operators.
Retransmission fees are fees networks charge to TV providers in exchange for access to a network's programming. In the past, networks always had the upper hand in arguments over retransmission fees, as pay-TV providers would risk losing customers to rival services if they lost access to popular programming. But recently, TV providers have been fighting back against the increasingly exorbitant fees that networks have been asking for.
Time Warner is currently in tense negotiation with CBS Corp. (NYSE:CBS), whom Time Warner accuses of purposefully demanding unfair and high retransmission fees due to CBS's status as America's most popular network. Time Warner customers around the country have been experiencing a blackout on CBS programming, which will continue until the companies can work out an agreement.
A particular sore spot is sports programming, the most expensive type of programming for a pay-TV provider to offer. Fox is asking for higher fees for Fox Sports 1 than providers currently pay for Speed. According to research from firm SNL Kagan cited by Bloomberg, Speed costs providers 31 cents a month per subscriber, while Fox Sports 1 would cost 80 cents. ESPN, which is owned by Walt Disney Co. (NYSE:DIS), is broadcast in 98 million homes and pay-TV operators pay $5.50 a month per subscriber for ESPN programming.
According to Bloomberg, Fox promised the new 24-hour sports network would be available in 90 million homes at launch, but Fox has only reached half that number through deals with Comcast Corp. (NASDAQ:CMCSA), Cox Communications Inc., Verizon Communications's (NYSE:VZ) FiOS, AT&T's (NYSE:T) U-verse, Cablevision Systems Corp. (NYSE:CVC), Charter Communications Inc. (NASDAQ:CHTR), and Suddenlink Communications.
Bloomberg reports that if a deal can't be worked out by this weekend, Speed will continue to be broadcast on Dish, DirecTV, and Time Warner Cable until a compromise can be reached.
Follow Jacqueline on Twitter @Jacqui_WSCS