Fracking at Home and Abroad: Arrest and Progress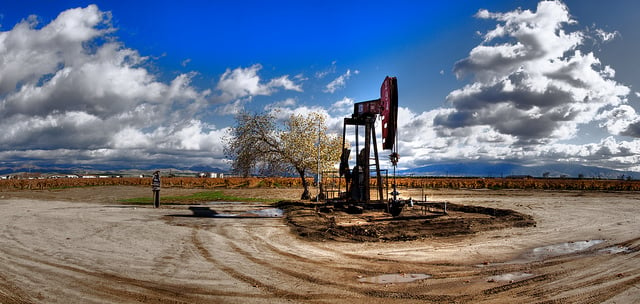 The U.S. has successfully exported industries of all shapes and sizes abroad. From Levi's jeans to McDonald's — an industry that could change consumers' shapes and sizes. Because of this wide exportation, certain products are associated throughout the world as "American." But not every industry is a winner, and late last week, hydraulic fracturing (widely known as fracking) was dealt blows by France's Constitutional Council, France's highest court, and the European Union — potentially blocking big American players Schlumberger Ltd (NYSE: SLB), Haliburton (NYSE: HAL) and Baker Hughes Incorporated (NYSE: BHI) subsidiary BJ Services.
Fracking is the practice of blasting a water, sand, and chemical concoction into the ground in order to free natural gas from shale rocks. The New York Times, in their coverage of the high court in France upholding a ban on fracking, also explained that through the process, the United States has extracted enough gas to claim to be 87 percent self-sufficiency in terms of gas. But this same potential in France was not enough to overturn the ban that stems from a 2011 law passed by then-President Nicholas Sarkozy.
Environmental concerns were at the root of the EU decision as well. Squeaking past a vote that saw 322 for, 311 against, and 14 abstentions, are thorough environmental audits. The audits will need to be conducted by companies before a fracking project can be approved. A final vote still needs to take place, coming after members reach agreement over language. Explaining the decision, the New York Times stipulated that the decision does not impact all natural gas extraction from shale, only when that extraction involves fracking. France's ban operates in this manner as well, allowing research for other methods of extraction.
Fracking doesn't always fare well at home either, but protests do not receive the same level of attention. The opposition may even be dwindling. When PennLive reported on Marcellus Shale Coalition's third annual meeting in September, the protesters made news not for their arguments, but for their limited numbers. This is a far-cry from the backlash seen in 2011, when ProPublica was able to detail some of the legal battles the industry was facing, including two investigations by the Securities and Exchange Commission, with its list of the top ten drilling companies in America.
Piddling protests aren't the only change fracking has seen. As the Wall Street Journal recently pointed out, there is an increasing number of fracking companies to choose from. Now down to 63 percent of the market, compared to 85 percent ten years ago, three companies still control the North American market for fracking.
The big three, Schlumberger, Haliburton and BJ Services, helped pioneer the fracking revolution. Now, he companies are fighting to keep their foothold, fighting off start-ups, like Nabors Industries (NYSE: NBR), which have found a way around the high cost to enter the industry, once considered a barrier against competition.
That is not to say the potential for environmental hazards has been disregarded. Duke University published a study October 2 that found elevated levels of chemicals in water found near shale gas waste-water disposal areas.
In an August article, The Economist laid out how the U.K. could adopt U.S. style fracking by changing local taxation. They called the environmental objections "weak," believing proper regulation could keep them in check. If the Duke University study gains steam, U.S. companies invested in fracking may need to take notice of regulatory measures. Or, they can learn from what is happening in Pennslyvannia. There, the MansfieldNewsJournal reports, longtime protesters are now partnering with the enemy to try and fix the frets over fracking from the inside-out.
So while Schlumberger, Haliburton, and BJ Services may all be able to keep their fracking operations running smoothly in the U.S., but it looks like the opportunity to expand into the EU has been severally limited.