France and Germany Look Ahead to Fourth-Quarter Growth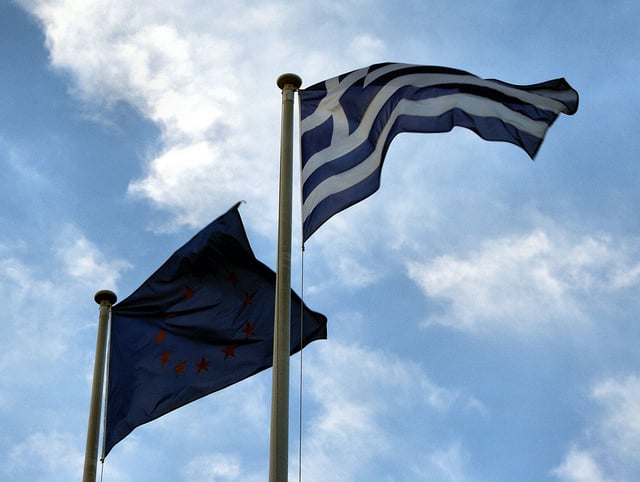 The latest economic data from Europe paint a mixed picture for the region's two largest economies, The Wall Street Journal reports.
Germany and France have historically been the two centerpieces of the European Union, posing as the area's two largest economies and also headlining the region's policies during the recent crisis and recession. Today, many see Germany as a nation that has led the path to recovery, the economic jewel of a eurozone in which many members are still struggling to turn things around. Meanwhile, France has been putting up a series of lackluster economic results, including lagging sentiment indexes and a sagging credit rating.
However, the latest round of numbers shows that the two countries may reverse course slightly moving toward the year's end. In Germany, industrial production dropped by 1.2 percent in October, representing a decline across several major sectors. In addition, the country's trade surplus narrowed to 16.8 billion euros in October from 18.7 billion euros in September. Both of these indicators hint that Germany's economy may be slowing down in the final quarter of this year.
The trend is reflected in a potential lowering of growth forecasts for the German economy in 2013′s last quarter. While current projections stand at 0.3 percent — the same rate at which the country grew in the third quarter — there is talk of shaving a tenth of a percentage point off of those numbers. While not appearing to be a significant change, it would trim a third of the country's growth during that period of time if the forecasts turn out to come true, according to the Journal.
Of particular interest on the international scene are the numbers concerning Germany's trade surplus. Germany has been criticized lately by several prominent officials — most notably members of the U.S. government — for keeping a trade surplus that is too high. By exporting much more than it imports, especially to the rest of the European Union, some have claimed that Germany's behavior is hampering the recovery of other countries throughout the eurozone, particularly in terms of keeping unemployment rates up. German officials have repeatedly denied that their trading habits are causing any such effect to occur.
France, meanwhile, received a slight boost when the country's central bank upped growth forecasts for the fourth quarter of 2013 to 0.5 percent from 0.4 percent, a significant increase despite the small nominal gain either way. This is sure to be heralded as good news by Francois Hollande, the president of France, who has been faced with his country's dismal economic performance despite campaign promises to turn things around. Especially problematic for Hollande is unemployment, which has been rising despite his pledge to make lower unemployment rates come true as soon as possible.
Don't Miss: 5 Of The Biggest NFL Scandals in Recent Time.