Fresh Off the Press: Starbucks' Evolution Fresh Brand Opens New Juicery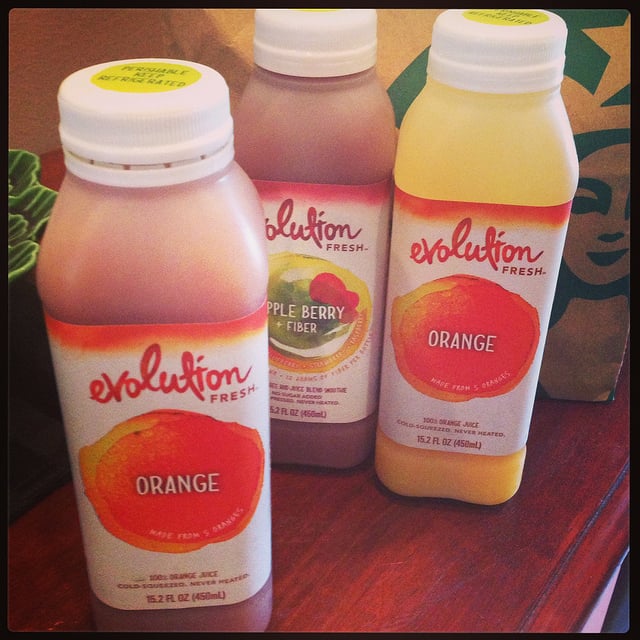 Starbucks' (NASDAQ:SBUX) popular Evolution Fresh juice brand made took a significant step forward Wednesday as it celebrated the grand opening of a new Evolution Fresh juicery in Rancho Cucamonga, California. According to Seeking Alpha, the new juicery will enable the company to expand its market share significantly in the $1.6 billion super-premium juice industry.
Starbucks acquired the Evolution Fresh brand back in Nov. 2011, and has since marketed it aggressively in its Starbucks and grocery retailers.  The company plans to feature it in at least 8,000 stores by the end of calendar year 2013, and we even learned back in August that Evolution Fresh juices and Evolution Harvest snack bars are now offered in many popular Whole Foods (NASDAQ:WFM) locations.
Now, Evolution Fresh's new $70 million, 264,000-sq.-ft. facility is one of the largest juiceries in the U.S., and it employes the most advanced technology, High Pressured Processing, which allows it to source, peel, squeeze, and press raw fruits and vegetables at four times the speed of the original juicery without ever heating the juice. According to Seeking Alpha, the technology uses a high level of isostatic pressured, transmitted by water, which allows HPP to deliver more of the flavors and nutrients of raw fruits and vegetables than traditional heat pasteurized juices. HPP juices also have a longer shelf life than raw juices, but also usually result in a higher price tag.
Nonetheless, the Rancho Cucamonga plant will employ 190 people, and quadruple Evolution Fresh's production of cold-pressed, never-heated juices. The general manager of Evolution Fresh, Chris Bruzzo, was particularly excited about his company's milestone as he explained that it reflects Evolution Fresh's commitment to providing high-quality, never-heated nutritious juices to consumers across the country.
Bruzzo maintained the company's belief that cold pressed is the future of juice and also now welcomes the opportunity to share a new way for people to experience fruits and vegetables and natural foods in their everyday diet. Evolution Fresh's juices are also sourced locally when attainable, which makes Rancho Cucaomonga the ideal location for a juicery.
The plant will join Starbucks's five other manufacturing sites, and add to the Seattle-based company's existing roasting networks spread across the country from Washington to Pennsylvania, South Carolina, Nevada, and Georgia.
Investing Insights: Does Starbucks Have a Bright Future?