Friday Afternoon Cheat Sheet: 3 Stories That Moved Markets
The markets soared to close up nearly a full percent across the board today. Strength in the labor market, high earnings, and positive manufacturing data from Europe and China all played a roll in pushing the Dow to close above 14,000 and the S&P to close above 1,500.
At the close: DJIA: +1.08%, S&P 500: +0.99%, NASDAQ: +1.18%.
Here are three stories that helped move the markets today:
1) Surfing the market highs, top Federal Reserve officials put in a cautious vote of confidence for the U.S. economy today. In an interview with Bloomberg, St. Louis Fed president James Bullard said that he thinks "a lot of uncertainties that were around this economy in 2012 have come off the table."
He suggests that improvements the European economy and revitalized growth in Asia could help bolster the American economy, despite an unexpected fourth-quarter GDP contraction. At the Fed's meeting this week, Bullard voted in favor of continuing the Fed's $85 billion per month asset-purchase program, as well as keeping interest rates near zero until the U-3 unemployment rate falls to 6.5 percent. The Fed's decision to continue the program has drawn some critical comments from observers who think that the Fed's balance sheet, now over $3 trillion, has grown too large.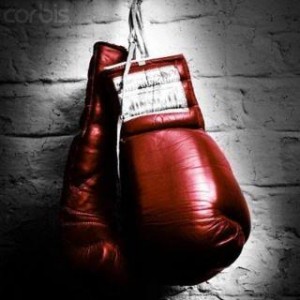 2) Despite Washington D.C. attracting attention to itself like a ring girl at MGM Grand, stocks came out of the corner swinging in January. With spending cuts in the fiscal cliff delayed, along with the debt ceiling, stocks logged a monthly performance worthy of record books. In January, the Dow Jones Industrial Average increased 5.8 percent to close at 13,860, while the S&P 500 gained 5 percent to finish just shy of 1,500. The Nasdaq climbed 4.1 percent higher.
It was the best January for the Dow since 1994 and the best for the S&P 500 since 1997. Both indices posted their best month since October 2011. According to TrimTabs Investment Research, nearly $80 billion flowed into stock mutual funds and exchange traded funds in January, the best monthly haul in at least a decade… (Read more.)
3) The Bureau of Labor Statistics reported that total non-farm payroll employment increased by 157,000 in January, bumping the U-3 unemployment rate up a fraction to 7.9 percent. The rate increase is due to the fact that January's job growth was slower than December's, when 196,000 jobs were added.
However, upward revisions to November and December figures helped move the average rate of employment growth for 2012 up to 181,000 per month. Job increases came in the retail, construction, healthcare, and wholesale trade sectors, while the federal government made cuts… (Read more.)
Don't Miss: Chart of the Day: AAPL vs AMZN.