Friday Afternoon Cheat Sheet: 3 Stories That Moved Markets
The markets were mixed and relatively calm today on Wall Street.
At the close: DJIA: +0.13%, S&P 500: +0.00%, NASDAQ: +0.12%.
Here are three stories that helped shape the markets today:
1) American energy companies are contributing to record levels of oil supplies held at the transit hub in Cushing, Oklahoma. The 500-mile, 30-inch diameter Seaway Pipeline resumed service on Friday with an improved capacity of 400,000 barrels per day, an increase of 150,000 barrels. With the pipeline's expansion enabling increased volumes of crude oil from the Midwestern United States to reach refineries along the Gulf Coast, prices on Europe's Brent crude oil benchmark fell… (Read more.)
Start 2013 better than ever by saving time and making money with your Limited Time Offer for our highly-acclaimed Stock Picker Newsletter. Get our fresh Feature Stock Pick now!
2) "We are now in the fourth year of an economic expansion that officially began in mid-2009," said Charles Plosser, president and CEO of the Federal Reserve Bank of Philadelphia, in a January 11 speech at the New Jersey Economic Leadership Forum. "The general path has continued to be forward, but we've made far slower progress than anyone would like."
Plosser sees the unemployment rate heading toward 7 percent by the end of 2013, but also argues that the currently monetary stimulus policies may actually be delaying economic growth… (Read more.)
3) Economists may lower their projections for U.S. economic growth after data released by the Commerce Department showed that the trade deficit unexpectedly widened. Imports climbed 3.8 percent, their greatest gain in eight months, which could but the breaks on GDP growth for 2013… (Read more.)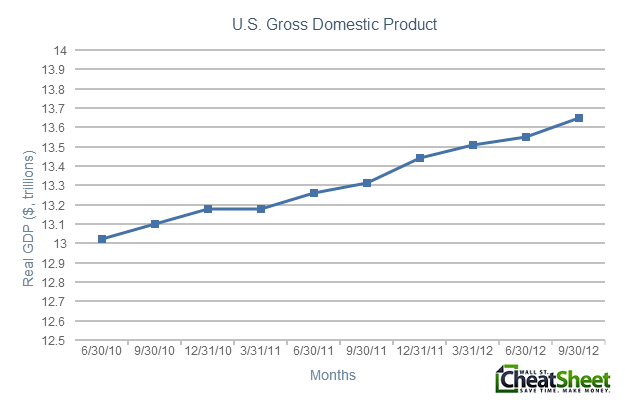 Don't Miss: Gold: Is The Bull Market Really Over?