Friday Morning Cheat Sheet: 3 Stories Moving Markets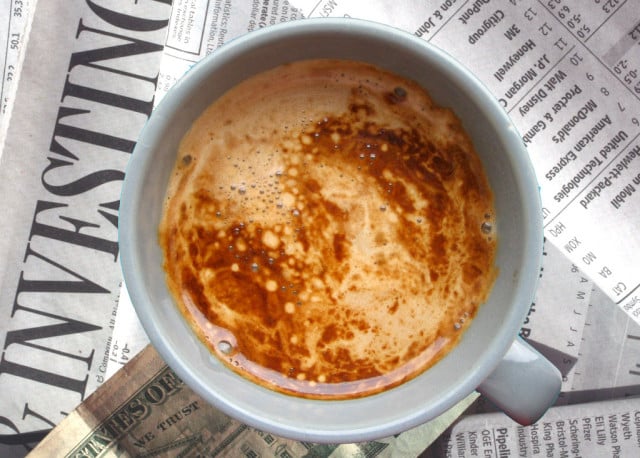 Markets were mixed in Asia on Friday. Japan's Nikkei climbed 1.66 percent and closed with its first weekly gain in five weeks. In Hong Kong, the Hang Seng declined 0.59 percent, while the S&P/ASX 200 declined 0.41 percent in Australia.
Markets advanced in Europe in mid-day trading led by gains in food and beverage stocks. Germany's DAX edged up 0.21 percent, London's FTSE was up 0.87 percent, and the STOXX 50 index was up 0.47 percent. Some traders have already called Thursday's sell off an overreaction, and appear to be buying on the dip. U.S. futures advanced in early morning trading.
U.S. futures at 8:45 a.m.: DJIA: +0.27%, S&P 500: +0.31%, NASDAQ: +0.24%.
Here are three stories to keep an eye on:
1) Bullard Comments on FOMC Policy: St. Louis Fed President James Bullard was one of just two Federal Reserve board members who dissented to the most-recent FOMC monetary policy action (the other was Kansas Fed President Esther George). In the original statement, it was noted that Bullard "believed that the Committee should signal more strongly its willingness to defend its inflation goal in light of recent low inflation readings."
A statement issued by the St. Louis Fed on Friday elaborated: "Inflation in the U.S. has surprised on the downside during 2013. Measured as the percent change from one year earlier, the personal consumption expenditures (AMEX:PCE) headline inflation rate is running below 1 percent, and the PCE core inflation rate is close to 1 percent. President Bullard believes that to maintain credibility, the Committee must defend its inflation target when inflation is below target as well as when it is above target."
"President Bullard also felt that the Committee's decision to authorize the Chairman to lay out a more elaborate plan for reducing the pace of asset purchases was inappropriately timed."
 2) The People's Bank of China Takes Action: China's central bank was credited with helping stabilize markets on Friday after it took action to ease a growing liquidity problem. The bank has generally refrained from using direct open-market operations to address cash squeezes, but yesterday added 50 billion yuan ($8.2 billion) to the system through short-term liquidity actions. Long-term maturing notes added just 28 billion yuan to the financial system this week compared to 92 billion last week.
The cash injection helped lower the one-day repurchase rate 384 basis points — or 3.84 full percentage points — to 7.90 percent. The seven-day rate fell 351 basis points to 8.11 percent. Both rates touched record highs on Thursday of 13.91 percent and 12.45 percent, respectively.
3) Will Young People Jeopardize the Success of Obamacare? When the constitutionality of the Affordable Care Act was under debate in the Supreme Court last year, Justice Samuel Alito highlighted a problem with Obamacare that could ultimately jeopardize the entire viability of the system of insurance exchanges. He pointed out that young, healthy adults currently spend an average of $854 a year on healthcare.
However, Obamacare would require them to purchase insurance policies expected to cost roughly $5,800. These added costs do not stem from additional "services that they are going to consume," he stated. "The mandate is forcing these people to provide a huge subsidy to the insurance companies . . . to subsidize services that will be received by somebody else." (Read more.)
Don't Miss: Are Americans Finally Masters of Their Credit Card Debt?