Friday Morning Cheat Sheet: 3 Stories Moving Markets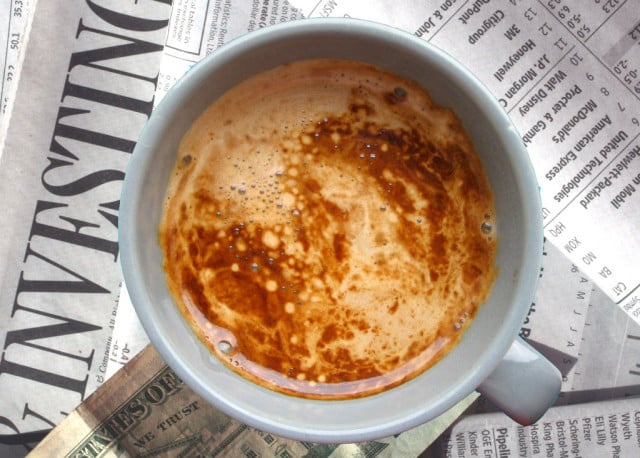 Markets were mixed in Asia on Friday. Japan's Nikkei climbed 0.23 percent and touched a seven-week high while Hong Kong's Hang Seng fell 0.75 percent and the Shanghai Composite fell 1.6 percent. China is due to release a battery of economic data on Monday, including gross domestic product estimates for the second quarter, and investors seem cautious ahead of the news. Australia's S&P/ASX 200 edged up 0.16 percent.
European markets advanced in midday trading. Germany's DAX was up 0.97 percent, London's FTSE 100 was up 0.32 percent, and the STOXX 50 index was up 0.36 percent. U.S. futures were mixed.
At 8:40 a.m.: DJIA: +0.04%, S&P 500: -0.04%, NASDAQ: +0.02%.
1) U.S. Inflation Indicator: The seasonally adjusted producer price index for finished goods increased 0.8 percent on the month in June, according to data released by the U.S. Bureau of Labor Statistics on Friday. This follows a 0.5 percent increase in May and a 0.7 percent decrease in April. On the year, the finished-goods index is up 2.5 percent.
The PPI measures prices from the perspective of the seller and can be used as a leading indicator of inflation in the pipeline. The report is broken down into three broad sections: crude goods, intermediate goods, and finished goods. Price increases at any stage of production can sometimes be passed down the line and ultimately reach the consumer.
Excluding food and energy, producer prices increased just 0.2 percent. Intermediate goods prices increased 0.5 percent, and crude goods prices were flat. Producer prices have shown fairly consistent upward motion over the past few months, with some expected fluctuations in energy prices.
2) European Industrial Production: Seasonally adjusted industrial production in the euro area declined 0.3 percent on the month in May and 1.3 percent on the year, according to Eurostat. In the broader European Union, industrial production fell 0.6 percent on the month and 1.6 percent on the year. Both metrics suggest that conditions continue to deteriorate after a brief recovery in April, where production increased 0.5 percent and 0.3 percent, respectively.
3) Obamacare Challenges Come as No Surprise to Officials: When the nonpartisan Government Accountability Office issued a report in the middle of June warning that the Affordable Care Act's new health insurance exchanges may not be ready in time for the the October 1 deadline, warning bells went off. After all, the success or failure of these superstore-like insurance marketplaces could determine whether Obamacare itself succeeds.
Since then, the Obama Administration has announced two delays: Last Tuesday, the employer mandate was delayed, and last Friday, the requirement that the new insurance marketplaces verify consumers' health insurance status and their incomes — two pieces essential for the function of the exchange system — was postponed.
Taken together, these announcements seem to indicate that the Obama Administration has only just realized that it will not be able to implement health care reform as designed. But, in fact, it has known for months… (Read more.)
You can follow Dan on Twitter (@WscsDan)
Don't Miss: Warren and McCain Agree: It's Time to Break Up Big Banks.