Friday Morning Cheat Sheet: 3 Stories Moving Markets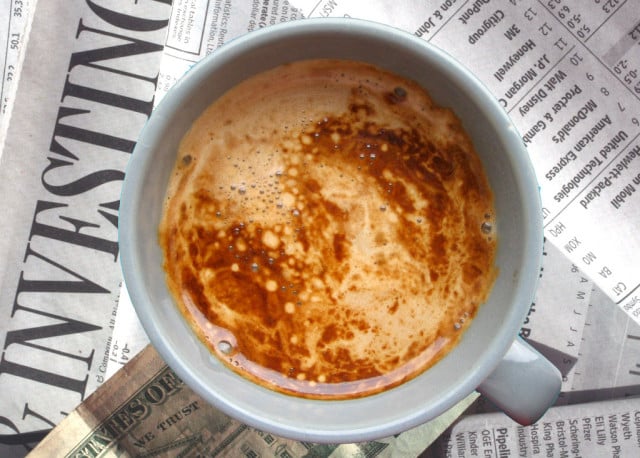 Markets were mixed in Asia on Friday. Japan's Nikkei fell 2.97 percent to 14,130 as investors took profits after another round of earnings announcements and a stronger yen, at 98.66 against the dollar in morning trading. In Hong Kong, the Hang Seng climbed 0.31 percent, and in Australia the S&P/ASX 200 climbed 0.13 percent.
European markets were also mixed in midday trading. Germany's DAX was off 0.48 percent, London's FTSE 100 was off 0.28 percent, and the STOXX 50 index was up 0.17 percent. U.S. stock futures declined ahead of the bell.
At 8:40 a.m.: DJIA: -0.41%, S&P 500: -0.43%, NASDAQ: -0.21%.
Here are three stories to keep an eye on.
1) Inflation in Japan: Consumer prices in Japan excluding food climbed for the first time in more than a year. The ex-food consumer price index for June climbed 0.4 percent on the year, ahead of expectations for a 0.3 percent increase. Headline CPI increased 0.2 percent on the year. Both measures were flat sequentially. Food prices declined 0.9 percent on the year and 0.1 percent on the month. Overall goods prices increased 0.3 percent, and overall services prices increased 0.1 percent.
The increase, though marginal, is significant. Japan has been plagued with stagflation for decades, and the nation's central bank recently engaged in an enormous stimulus effort aimed at rekindling growth. One sign of of success would be positive inflation.
2) China's Mixed Economy: China added 7.25 million jobs in the first six months of the year according to Ministry of Human Resources and Social Security spokesman Yin Chengji, according to Xinhua news. This is up 310,000 on the year and puts the urban unemployment rate at 4.1 percent at the end of the second quarter. Most new job growth was reportedly in Internet-related services.
China's Ministry of Industry and Information Technology also said Thursday that the government will be ordering more than 1,400 facilities across nearly 20 industries to curb production in order to moderate economic growth. The move is designed to help reduce excess capacity and prevent a glut of products from driving down prices and affecting profits. The wind down comes as China's government aggressively focuses on the quality of its economic growth.
Recently, the communist country has been on a liberalization spree, saying it will commit to a liberalized yuan and remove the floor on lending rates. Freeing the lending rate allows financial institutions to compete for borrowers for the first time, something that could, in the long run, make credit cheaper. This would then spur China's domestic consumption, which is now the focus of the government there as the country's economy evolves.
3) Do Americans Believe in the Economic Recovery? The Great Recession technically ended about four years ago, after the U.S. gross domestic product rebounded from bottom levels and started to expand. Since then, stocks have rallied to new all-time highs, and rising home prices have lifted millions of Americans from underwater status. However, a large portion of the nation believes a true economic recovery is still missing in action.
Despite a decline in the unemployment rate in recent years, there's no substitute for high-quality jobs. Forty-four percent of Americans say it will be a long time before the nation's economy recovers, according to a new survey from the Pew Research Center, conducted in mid-July. Only 28 percent say the economy is already recovering, while 26 percent believe it will recover soon… (Read more.)
Don't Miss: Small Businesses are As Unsure About Obamacare As Everyone Else.